I was missing this little blog during the late winter months, when we slid down the slippery slope of toddler rule. It's so easy... To bring this sobbing little one into your bed, to cuddle him and hold him tight and make his tears go away. And to realize that 4 months later, you have not accomplished anything past 8:30pm because you've somehow
still
got this little monkey sandwiched in between you every night. I see why families co-sleep. I really do. I'm empathetic to how they got there. Because I did too. And little by little, it got better and better. It was so nice to lean over and kiss Dean's sweet forehead in the night. We snuggled and he slept with his head tucked under my chin. Firoze said in my ususal sleep walking and talking state, I kissed and hugged Dean all night long and he kissed me back. Those nights were sweet and precious. But, they had to stop. It was time for us to take back our spot on the throne. Dean just had to go. And so he did, right into his new big boy bed! And finally, I got my evenings back. Imagine all the things you can do after 8:30... So, when I have time, I'll be posting some catch-up posts from the last few months. Starting with our trip to our favorite spot to go with the boys. It's pretty much perfect. It's the "duck park" and it's just a two minute trip from our house, which means it's our favorite hangout! Now that Devon's getting older, he can ride his bike like the other cool kids at the park.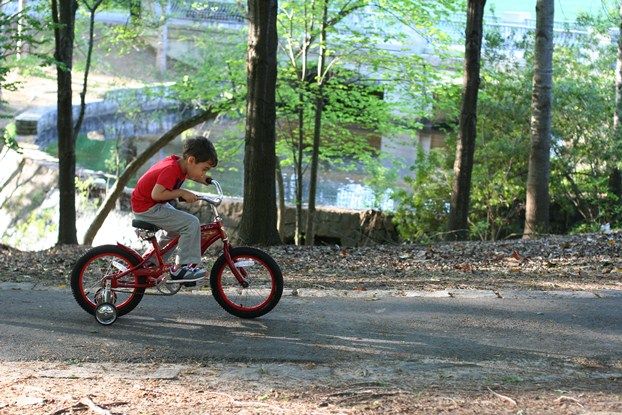 But, our favorite activity is feeding the ducks!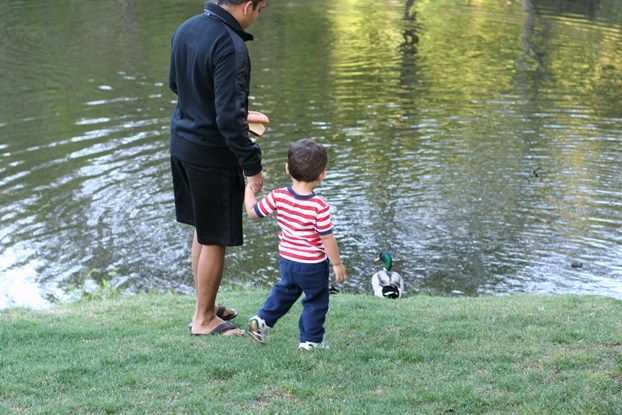 Even Dean is so mesmorized, he sits at the waters edge and doesn't even move.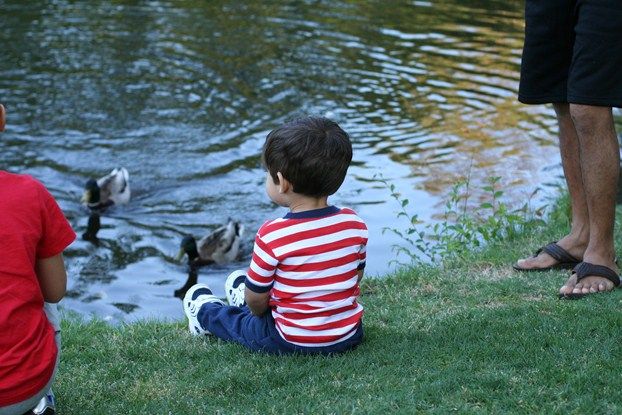 The ducks were showing off their pretty colors.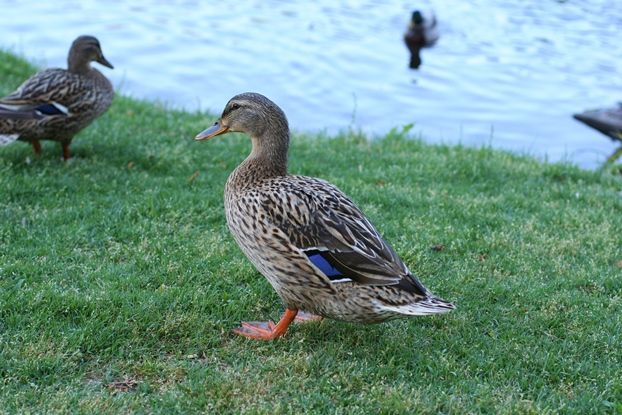 And Dean was loving life with his little duckie friend!
But the best was yet to come. A gorgeously huge white crane flew towards us like a small airplane and glided to a stop right in front of us. She put on quite a show and we were
mesmerized
!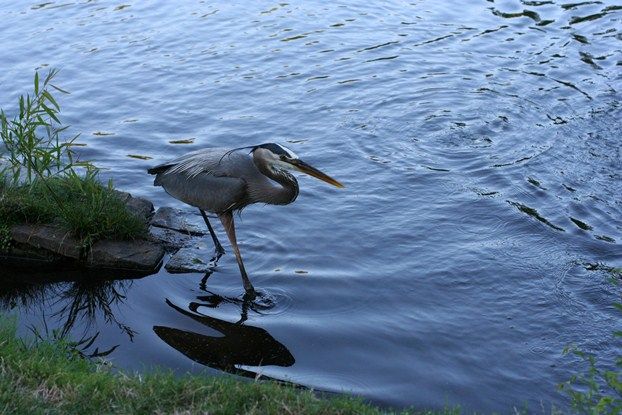 And just when we thought it couldn't get any better, she dove into the water and showed off her skills!
I mean, come on... how cool is this?!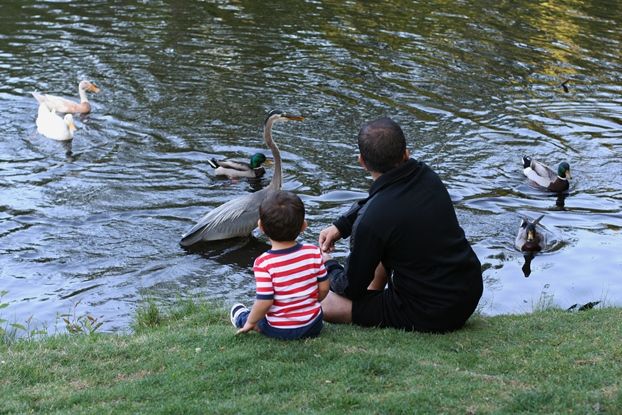 And so we stared and watched her, slowly stalk through the water, quietly waiting for her moment and then... SPLASH!
The beauty of nature in perfect focus...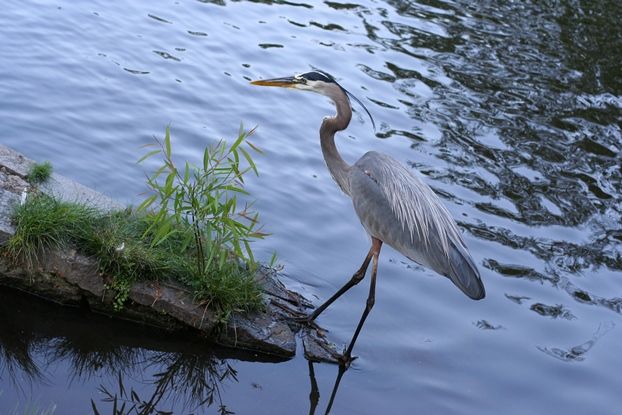 It was better than watching Animal Planet!
After crane watching, there was duck chasing...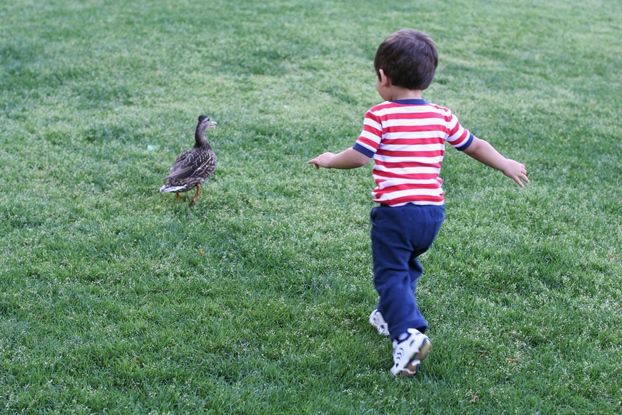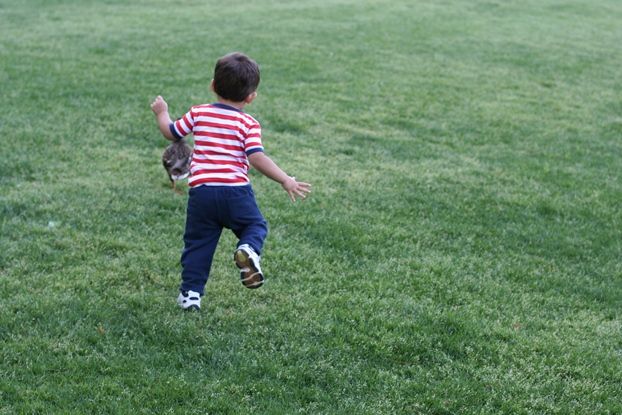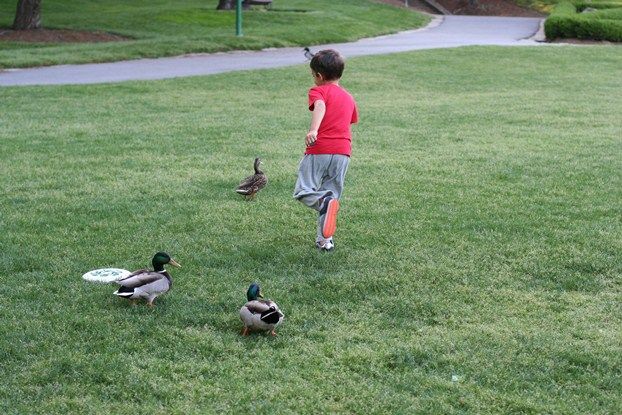 "We might catch these birds if we work together!"
"Now how did I miss them?"
I just love this picture and couldn't believe I caught the exact moment of the ducks in flight.
After all the bird watching, it was time for some exercise...
Little shadow chaser...
And there was quite the game of frisbee!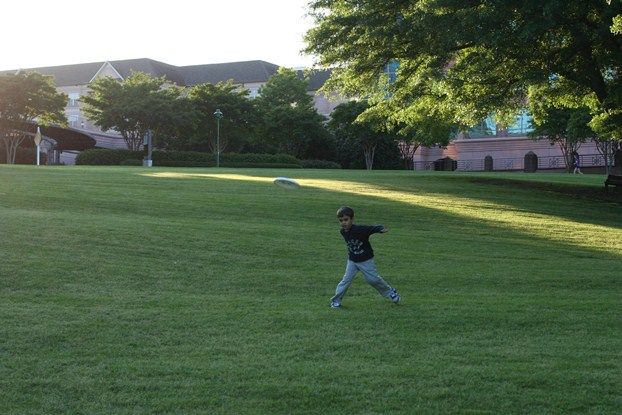 Devon mastered the frisbee on this trip!
Dean even tried his best to run away with the frisbee.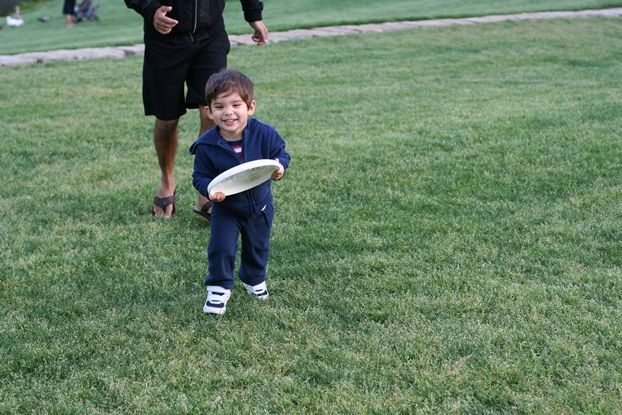 Baby bear ears on jackets just melt my heart...
But eventually he got his stance and his throwing arm into position...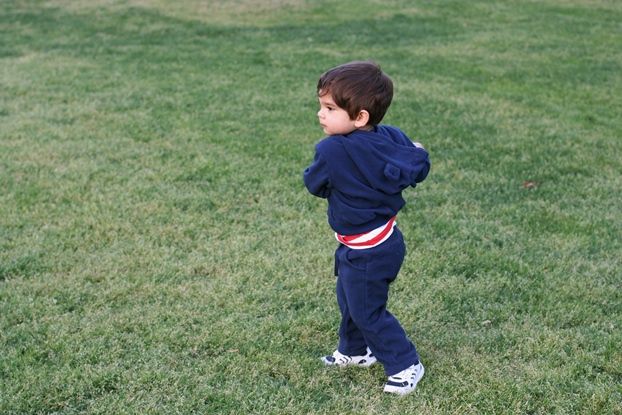 And looked cute while he was doing it.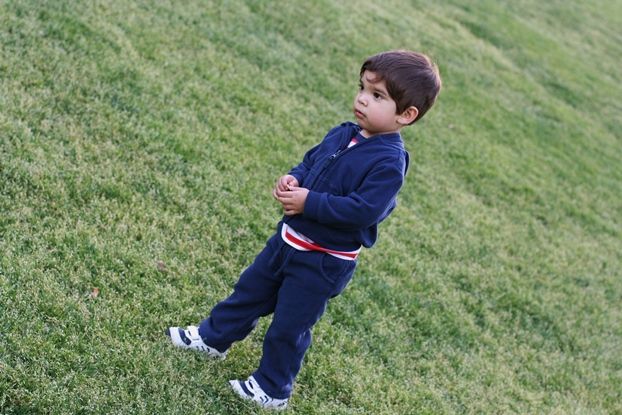 No matter how good we thought we were playing frisbee, we were no match for this dog! He literally could leap about 8 feet in the air and catch the frisbee mid-air. I was so happy I caught the catch with my camera!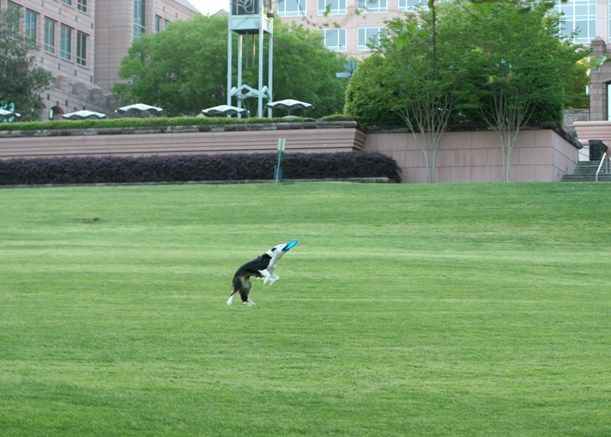 Devon is so grown up, he easily climbs trees and gets a little higher each time.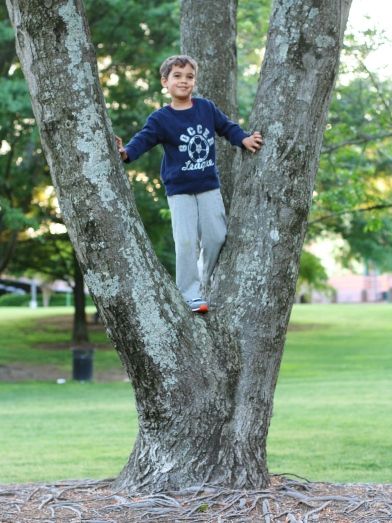 But Dean knows how to get a real birds-eye-view!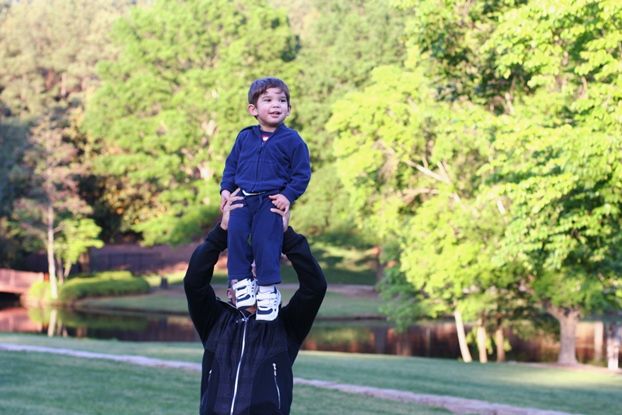 The best father I could ever imagine for my boys. He is everything to me.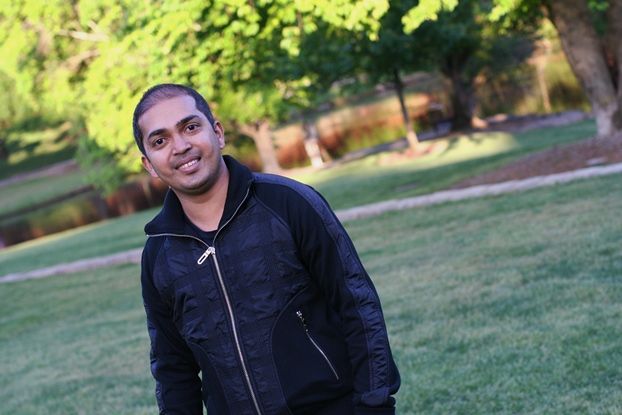 Such a sweet picture. Father and son.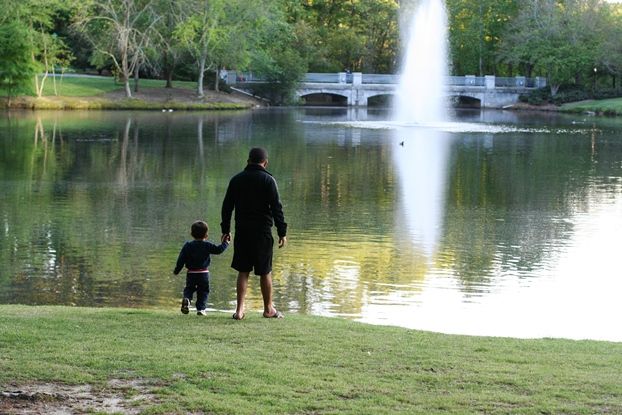 Duck, duck, goose.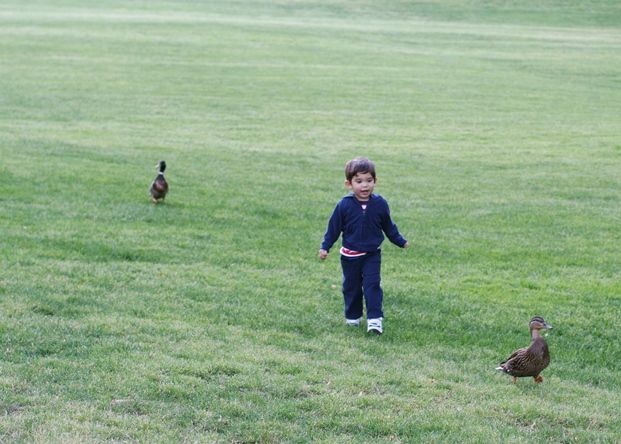 Lovely little lashes.
Little boy silhouettes on trees... magic.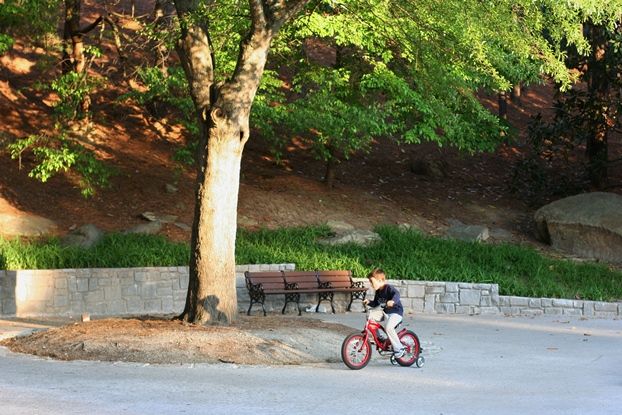 Littlest park ranger.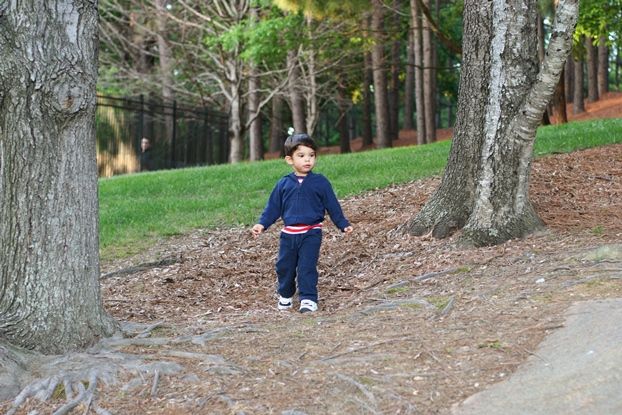 And my big boy rock climber.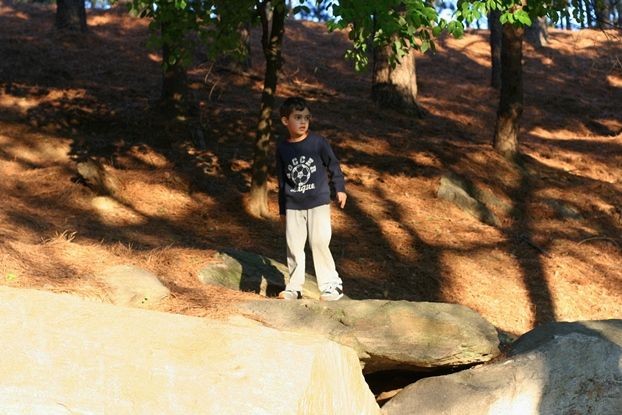 Capturing these fleeting moments of babyhood...
Love these sweet cheeks and little rosebud lips.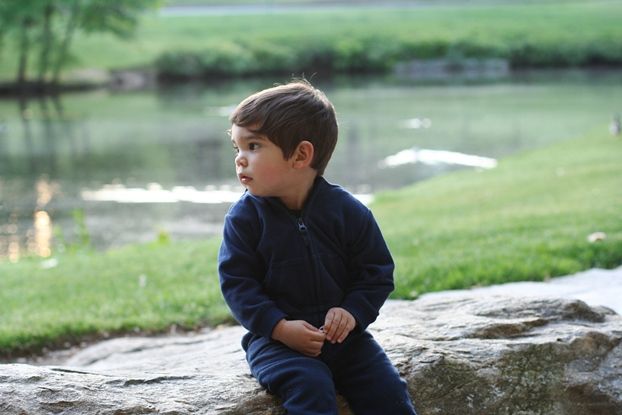 I love you my sweet Dean, my little snuggler, my bed stealer!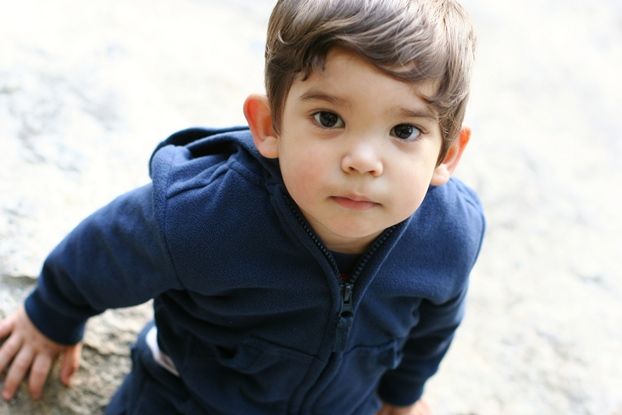 Lovely park paths, see you next time!