Before I had Devon, I didn't know how much love my heart could hold. The moment I saw my precious baby and his beautiful eyes and long eyelashes, I was smitten. There are a thousand and one reasons why I love him, but here are just a few...
He's such a good soul.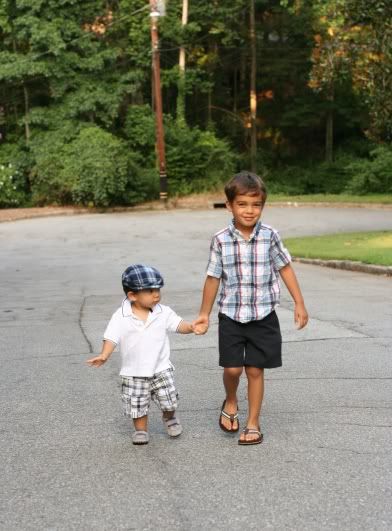 He is so kind hearted and caring towards Dean. If we make a joke, like "should we put Dean out with the trash?" he immediately gets upset and says "No! I want Dean to be with me!" When he sees the way I act towards Dean, he copies me and tries to teach him and care for him in the same way. Lately, he's been teaching Dean lots of words and helping him whenever we walk up the steep hills in our neighborhood.
He is so responsible and mature. I know he can help me follow a recipe (and he'll even remind me if I miss a step that we watched on Barefoot Contessa). He always keeps an eye on Dean for me and will warn me before disaster strikes. He can organize his own playroom and can remember who bought him every single toy and book in the entire house.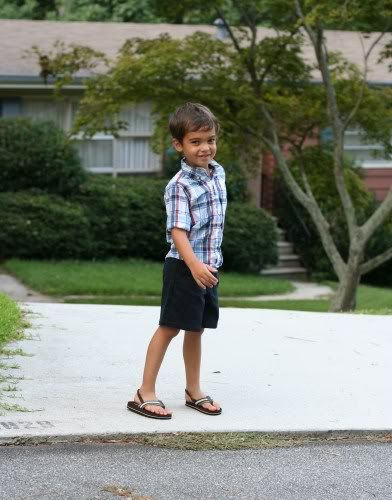 He's completely adorable and melts my heart with his beautiful smile and sweet disposition. He made me love him so much that I just had to have one more...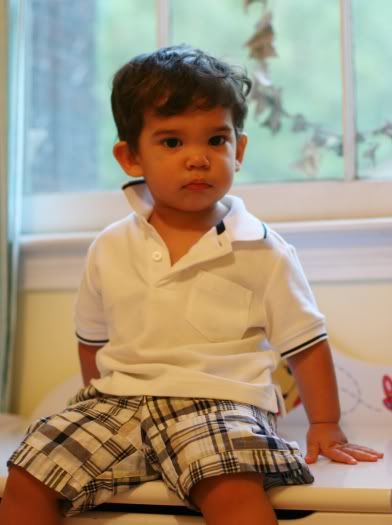 Do I have another heartbreaker here, or what?
Devon is loyal to his best friend to the end...Baby! Baby has been everywhere with us, from London to Sri-Lanka and he has to be with him for every nap and every night since he has been old enough to ask for him. And now Baby has a baby too... baby Panda! :)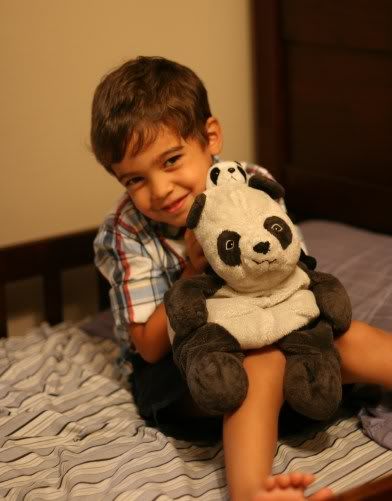 He's so smart that he just blows me away. Sometimes I don't even know how he knows the things that he knows. Really. He can't read yet, so how can he possibly know 200 dinosaur species? Just look at his drawing - he told me what everything was and I had to notate it for him. This is what I came home to one day and he said "Mama, I wrote my first word with no help..." And the word was:
Eudimorphodon
Seriously. I'm not even kidding. He's almost 5 and his first written word without me hovering over him wasn't car or cat, it was Eudimorphodon. Can you spot it?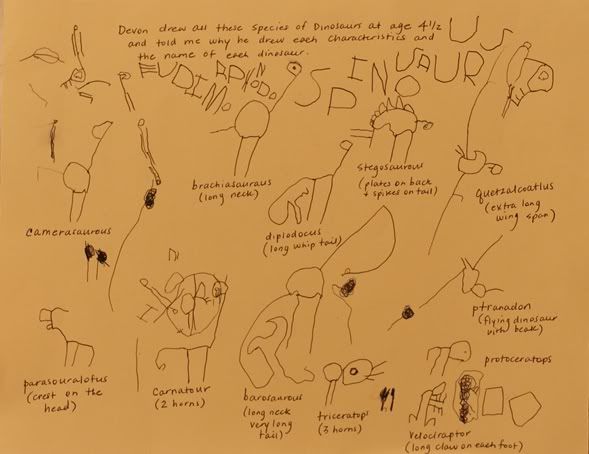 I feel like I could go on and on, but out of all the thousand and one reasons why I love him, the newest reason is because...
He can secretly be a little naughty.
After months of not hearing a peep out of his room during nap time, many days he would say "I didn't sleep at all... I was reading my books" (and by "reading," he means looking at pictures of dinosaurs). Well, one day we pulled back the curtain and found that he had secretly, Shawshank Redemption style, piece by piece... broken his vinyl blinds in a perfect "window" to let in the light so he could read in his dark room.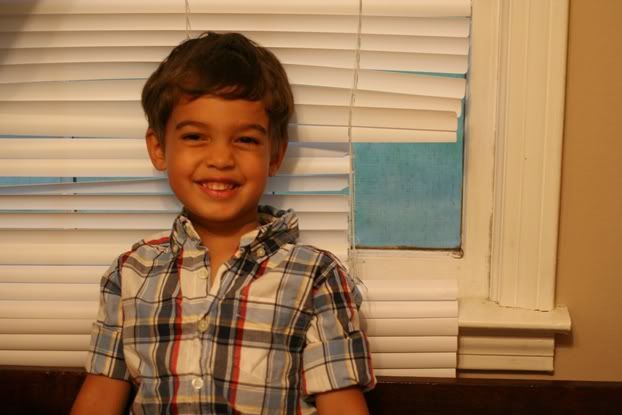 He's my little angel though and I love him more than all stars in the sky and fish in the sea and dinosaurs that ever lived!