When the boys are grown, I want them to think back on Christmas as a magical time, full of wonder. I want them to know how much they are loved and cherished. I want them to remember a cozy house, with Christmas lights glowing. I want them to remember the smells of Christmas cookies baking. And I want them to remember what it's like to catch a snowflake on the tip of their nose. I love everything about the holidays and remember how much my Mom and Dad did to make our Christmas so special. The reason why I love to do so much for Devon and Dean is because I have those memories of what my parents did for me and they set such a good example of what the holidays are about... family. I will always remember waking up Christmas morning to the surprise of an entire room full of wrapped presents from "Santa." I remember getting in the car and driving the two hours to my grandparents house and listening to Dolly Parton sing "Walking in a Winter Wonderland" on the cassette, which we played on a constant repeat. I remember watching my Mom write hundreds of Christmas cards and send them out to our entire church and family and friends. And I remember how even though my Mom and Dad were probably stressed and frazzled, they never let it show. I only remember the joy and magic of the Christmas season and that is what sticks with me. That is what I want to do for Devon and Dean, to give them the sweet memories that will last with them for a lifetime. Here are some of our Merry Little Christmas highights of the past week... Riding in Santa's sleigh...
(I think this might be the happiest face I have ever seen on Dean!) We went to Atlantic Station with Annie and Abigail to make some Christmas memories. I am so thankful for good friends that love my kids so much and don't mind driving in the crazy holiday traffic to make my Christmas dreams come true!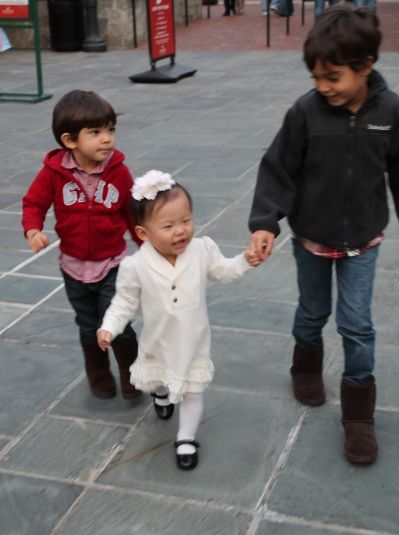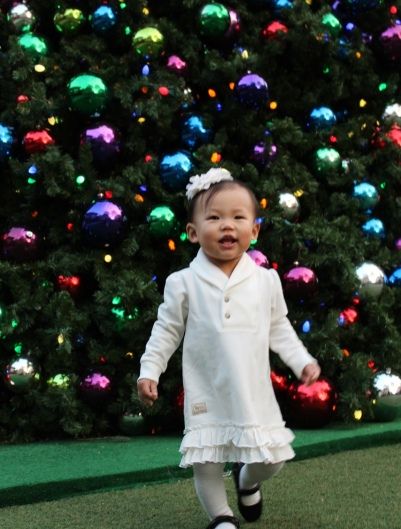 This girl could not get any cuter! We seriously had about fifty people stop us and say "she is sooooo cute!"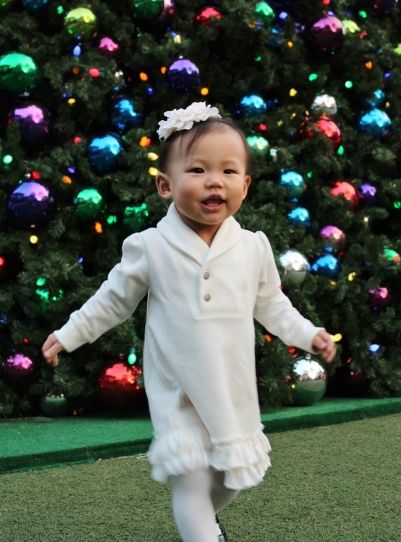 Little princess in Santa's sleigh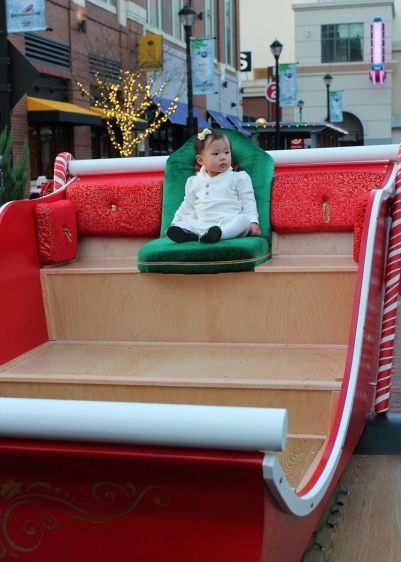 She has the sweet face of a little doll.
Somebody was crushing on Devon! Abigail insisted on holding hands with Dev for the entire night. If he wasn't into it, she would go and grab his hand and pull him along. Guess who's in charge here?!
And then the magic happened...
They made it "snow" in Atlantic Station! The boys loved running around like wild maniacs trying to catch snowflakes.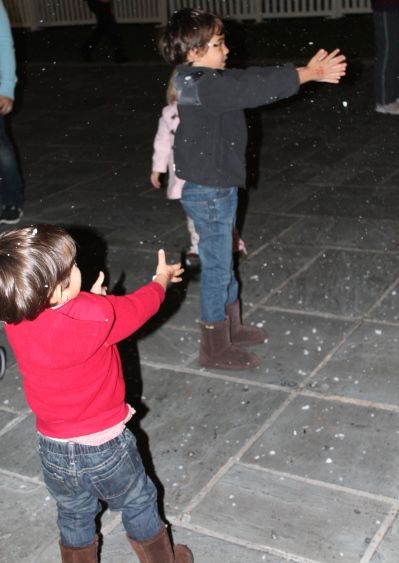 And he did it, he caught one!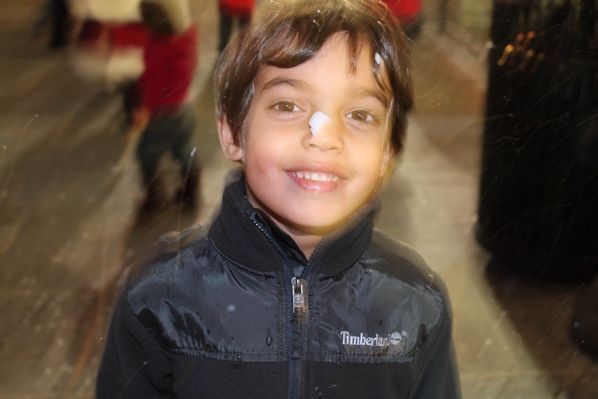 Another day this week, we had such a nice family day together. We took it easy and stayed home and did the cozy things.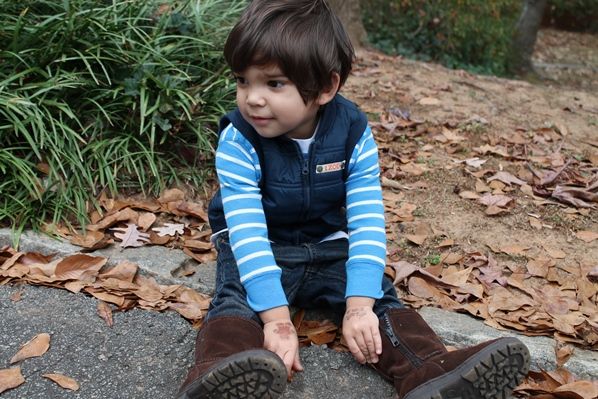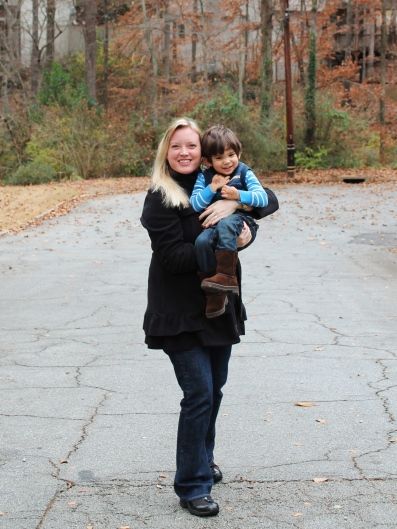 Dean looked so grown up in his little boots!
My baby... He melts my heart...
All month long, Devon has been asking "when are we going to make Christmas cookies?" Well, today was the day...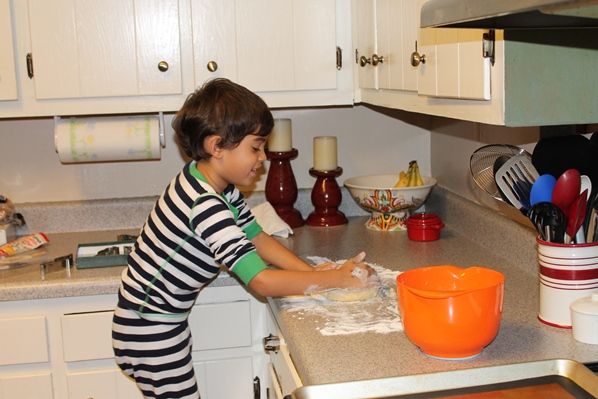 This year, he wanted to do almost everything himself. And of course Dean had to get in there and help too, but Devon was so good at being in charge and following directions.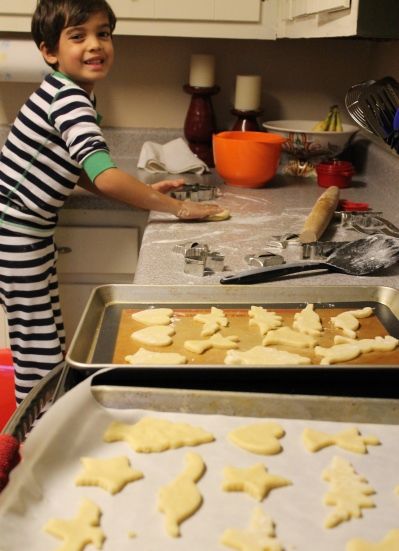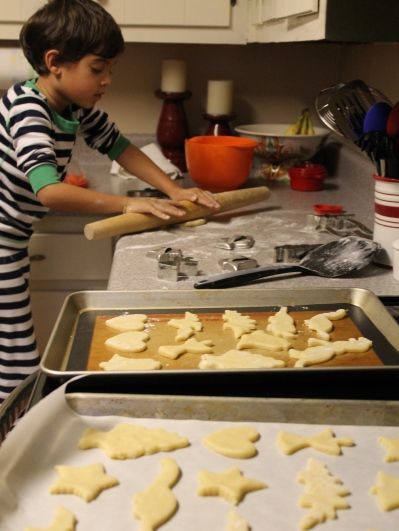 This photo literally makes my heart constrict... the sweetest Christmas moment of the season! Totally on their own, the boys were hugging so sweetly while the Christmas cookies were baking. Can we say awwwwwwwwwwwwwwwwwwwww....
Enjoy every sweet Christmas moment!