Dean, I will always remember how we decided we needed
you
in our lives. We went for it... another baby. Putting our fate in God's hands and he delivered you right into our arms. Two years ago, we welcomed you on a snowy day in March. As they say, March comes in like a lion and out like a lamb. So true, because you came into our lives, with the excitement and excuberance of a lion. As a baby, you were truly a sweet little lamb... so snuggly, so easy going, so content. But, the lion is back baby and now you're about to turn 2! You are strong, fearless, a risk-taker, and a leader. People would think the second born child is the follower, but not in this house. You take charge and go for what you want. You walk ten steps ahead and never check to make sure you're safe. You just go for it. You are the first one to pick up a big bug, even when Devon is scared. You always dance to show how much you love something, especially food! You are so loving and you give me big kisses all night long. I know you have melted my heart because I love snuggling with you and falling asleep to the rhythm of your breathing. You keep us on our toes and make us laugh. We love you soooo much and can't wait to see you grow up! Happy Birthday to you, our baby boy.
Today is your day and we tried to think of fun things to do to make your day extra special.
A train ride sounds like fun!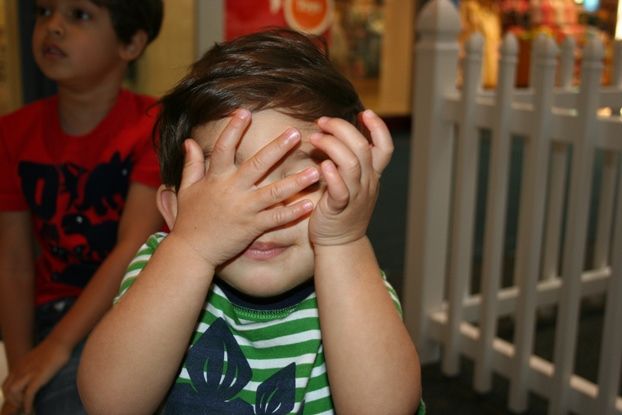 Are you hiding from my camera?
:) All Aboard!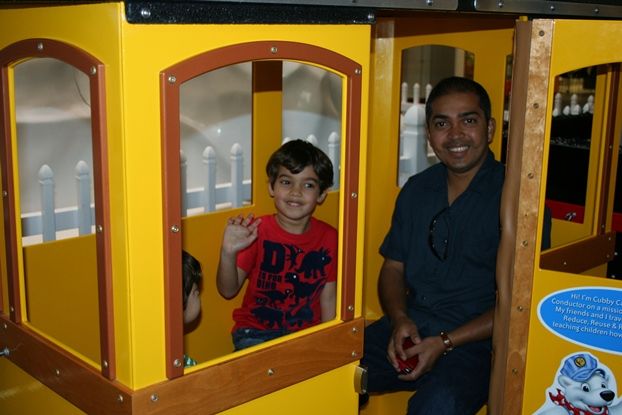 Let's hurry up and get this train ride started!
Tickets please.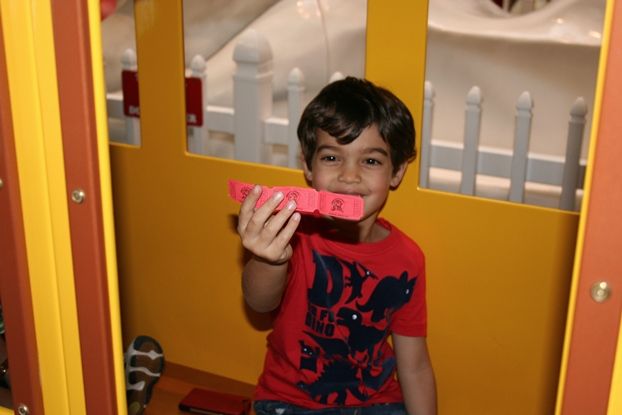 On to our "Amusement Park" (also known as Bass Pro Shop). I know, we are big spenders here!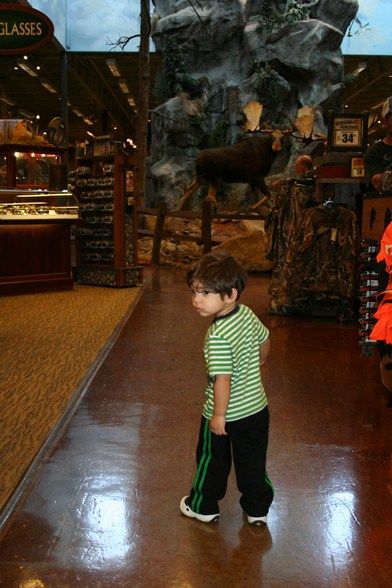 And we lucked out. How cool is this? A diver was cleaning the tanks and he might as well have been an astronaut, flying through space before our eyes. The boys were mesmerized!
You really can't beat the free fish show here!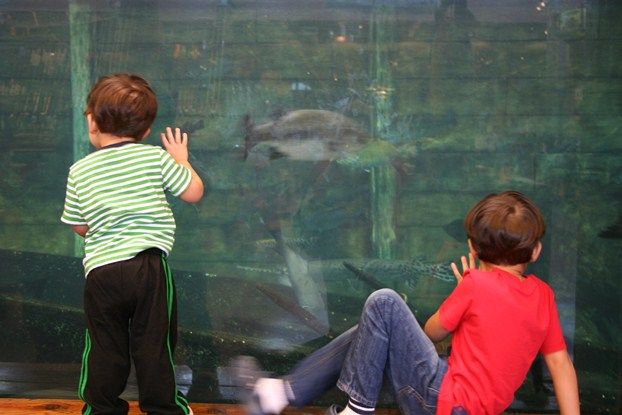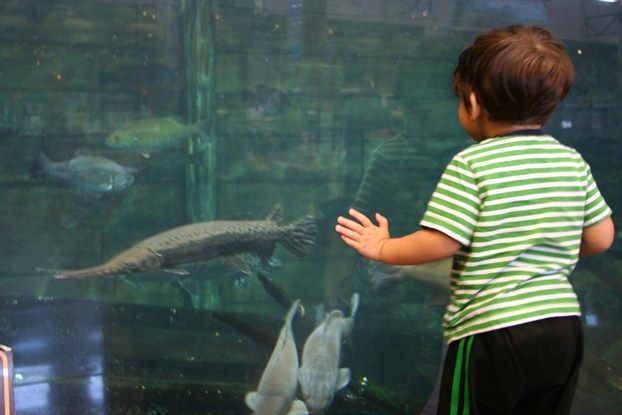 Devon even caught a huge catfish!
Da dum, dahhhh dum, da dum, da dum, da dum.... (You better be humming "JAWS" here)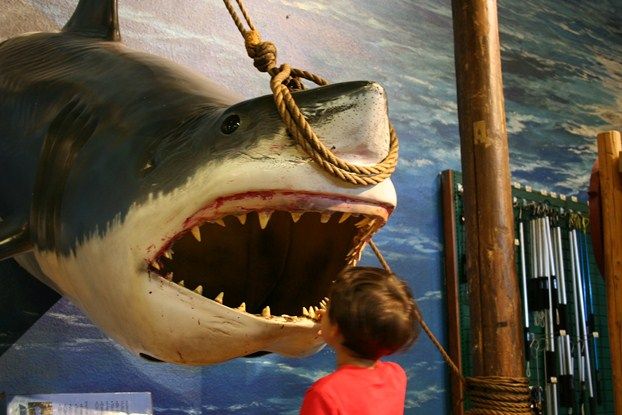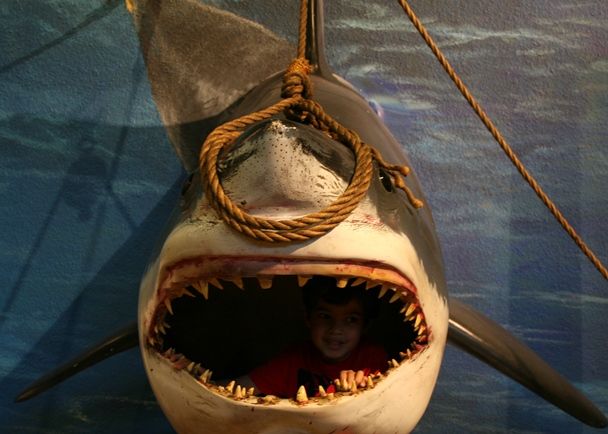 Next stop, the carousel. Perfect kids activity for a birthday celebration!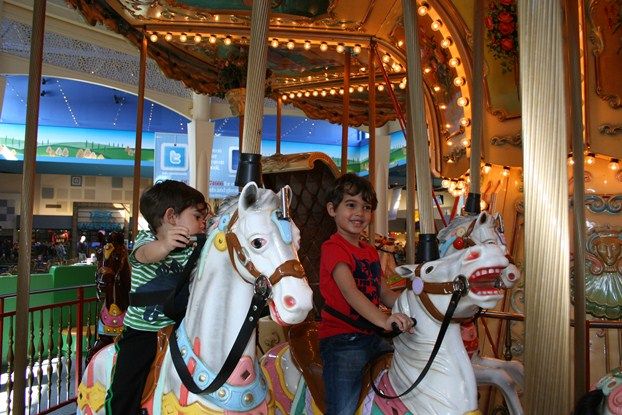 I know Dean is growing up because he can ride his horse with no help. He didn't even want me near him!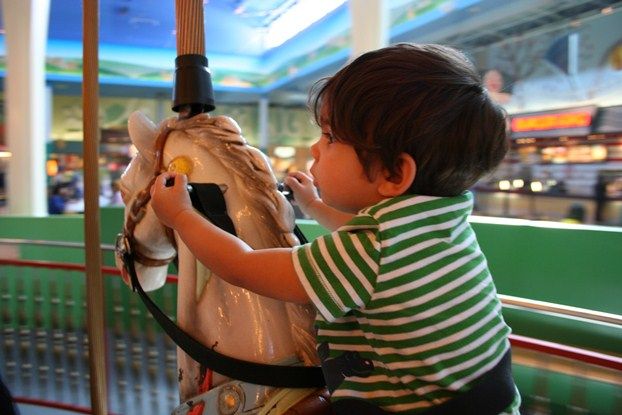 This is childhood bliss!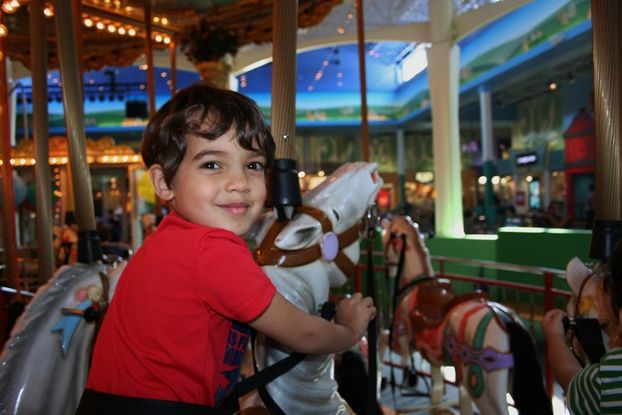 Like Devon said, birthdays MUST include cake! So, off to Starbucks to grab a cake pop on the run.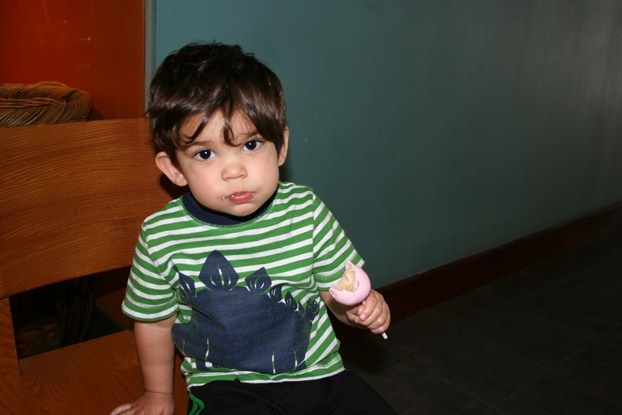 Present time!
I love presents for two year olds because I can be lazy and throw everything into one large gift bag. Yay! Noise maker with lots of buttons. Check!
Firoze had to get all the toys out of the packaging. Now, that's a present for me!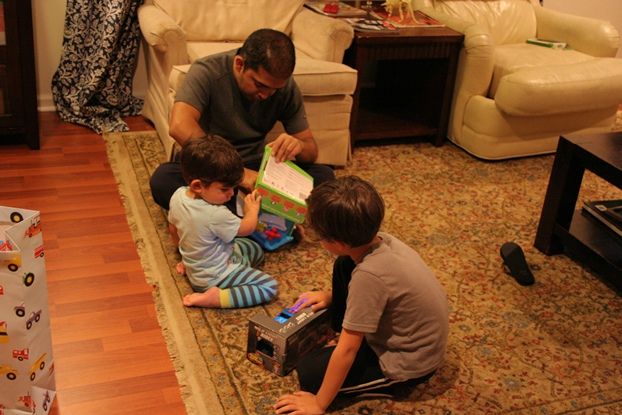 Devon was very interested in all of Dean's presents.
And to end our perfect family day, I made the chicken cacciatore
recipe
from the show "Extra Virgin." It is simmered in a whole bottle of good red wine. This chicken may end up looking purple as a result, but it is soooo delicious!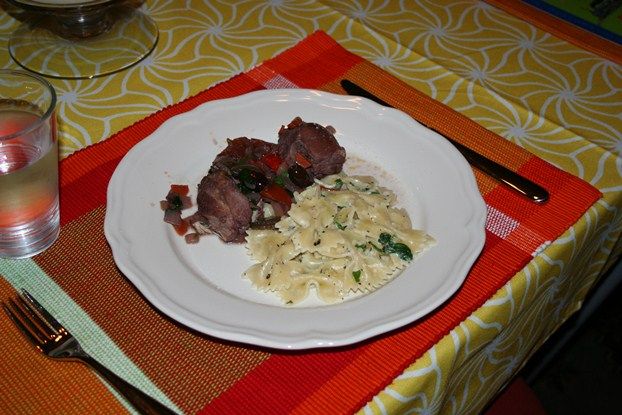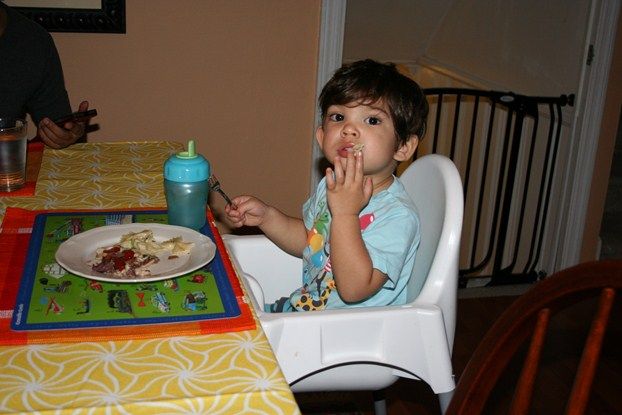 Even the boys loved it! I am lucky that they are such great eaters.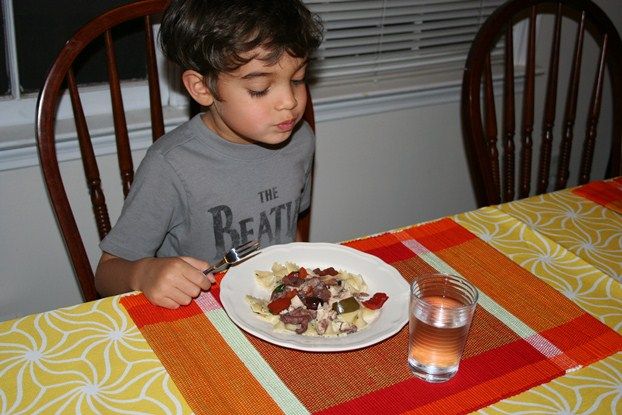 Cheers to a wonderful meal! And Cheers to you on your birthday!
Dean really does clink his sippy cup and say "Cheers!" It's literally the cutest thing you've ever seen.
March 2nd. Dean shares his birthday with an amazing person... Guillermo. Or Uncle G, as he's known around here. G, we are so glad you are in our lives and we love your infectious happiness, your big smile, your huge heart, and your love for your family. We hope Dean shares all those qualities of a March 2nd birthday. Happy Birthday G! And now, for a change of topic, I'm just so anxious for all my hard work painting to pay off with a big reveal, but... Until then, I'm just going to have to give you one piece of the puzzle. Hopefully, in the next few posts I'll have the before and after shots and all the little details that are keeping me up at night! Before. Goodwill Hunting. $30. What a cute dresser, right?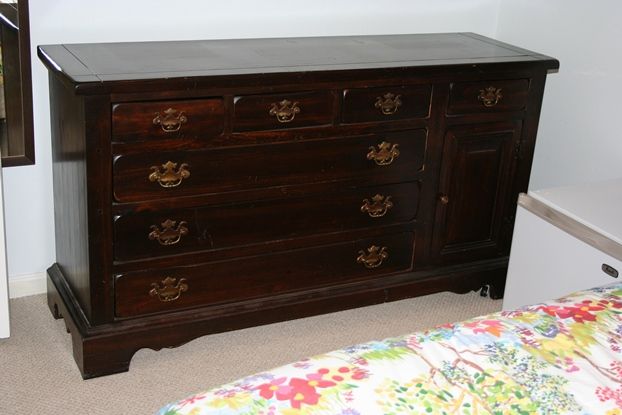 After. Red. Ooh-la-la. Love!