With work taking over the holiday season, it's so nice to
make
time for fun. To actively seek out joyful activities and to be present - to be present for the boys and Firoze. To enjoy making these family memories. These memories of warm cookies, dinners with friends, shopping for presents, watching Christmas movies, reading Christmas books each night, opening the doors of the advent calendar each morning. This, more than the click of the cash register keys, is what brings the Christmas joy into our season.
What good is making gingerbread houses when they tempt you with their sweet spicy smell? We had to make gingerbread cookies too, so we could eat them!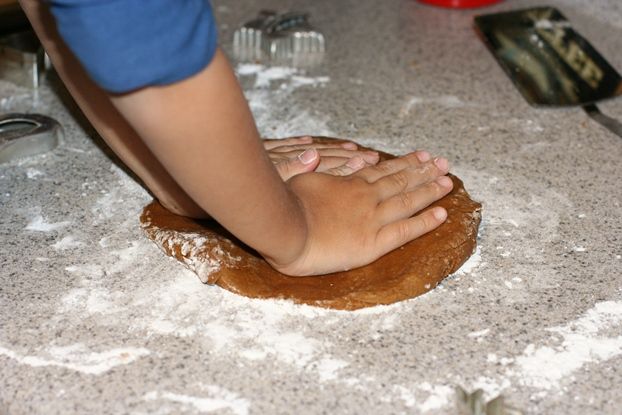 What says "Christmas" more than flying pterodactyls and brachiosaurus?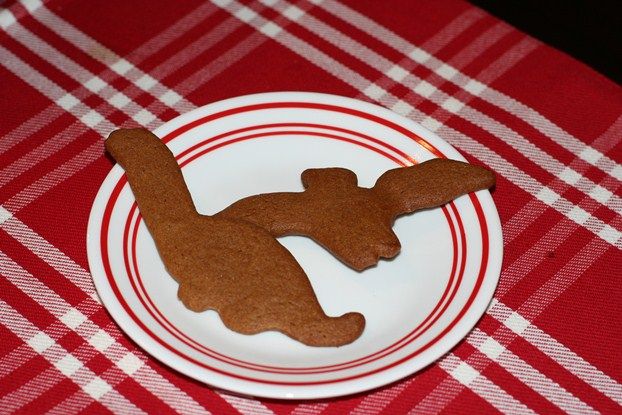 Thanks B - we love our dinosaur cookie cutters!
Yes, we did make some traditional cookies too. Milk is so in this season!
And we started off our season with the St. Regis Christmas Party... And what a glamourous, luxe event it was!
Awww...the lovebirds!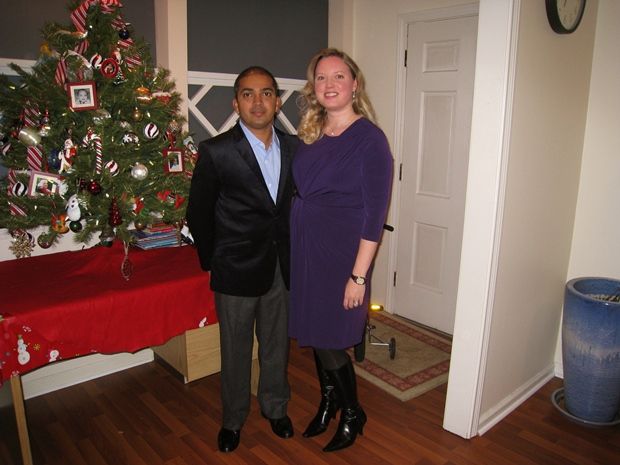 Cheers to an open bar!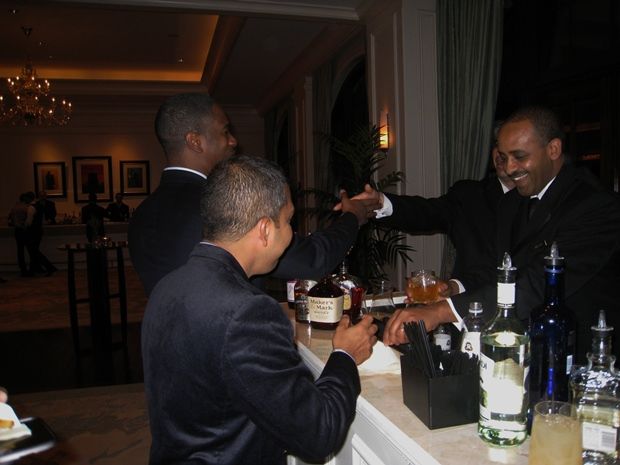 The ballroom was decorated with thousands of crystal snowflakes, creating a glittery winter wonderland.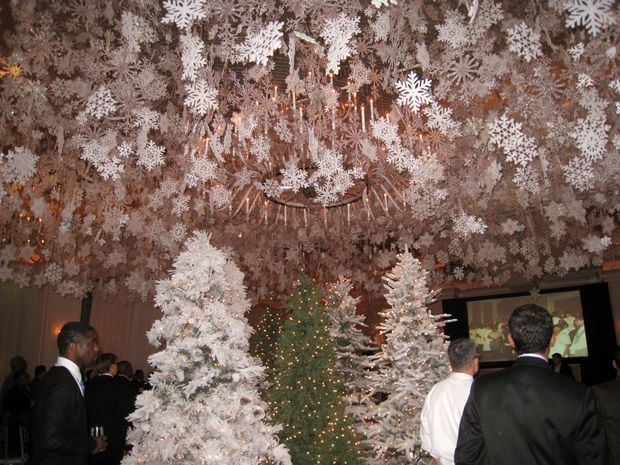 Firoze and his GM.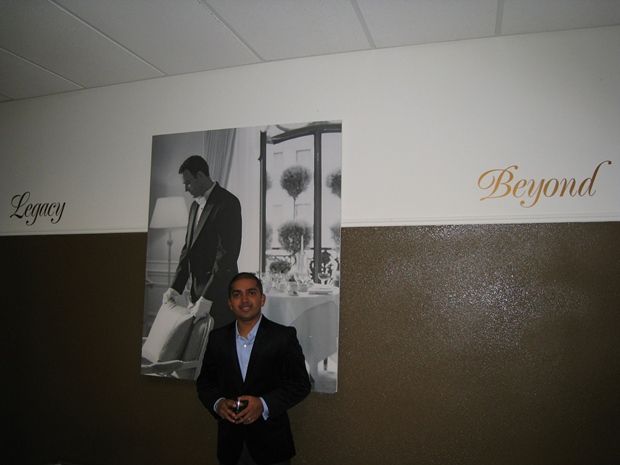 It's good to be king. King of the party, that is.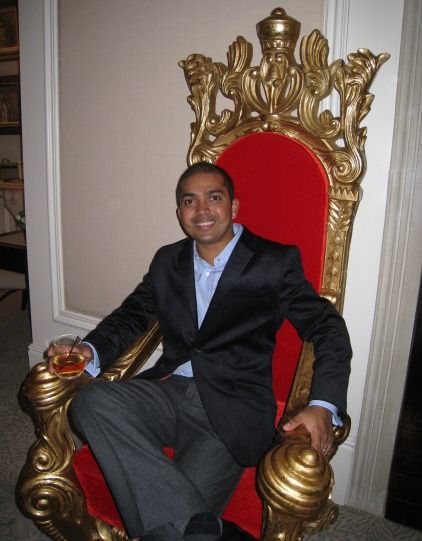 Another day at the St. Regis was the Children's Christmas Party. You know it was THE party to be at when Santa showed up!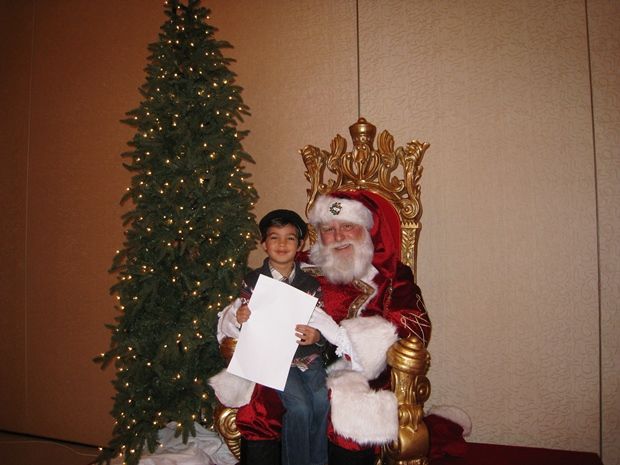 Devon drew his list and brough it, carefully explaining that he wants dinosaurs, a clown that pops out of a box and a drum. ??? Hmmm... Santa, you better work it out!
Who's been nice and who's been naughty?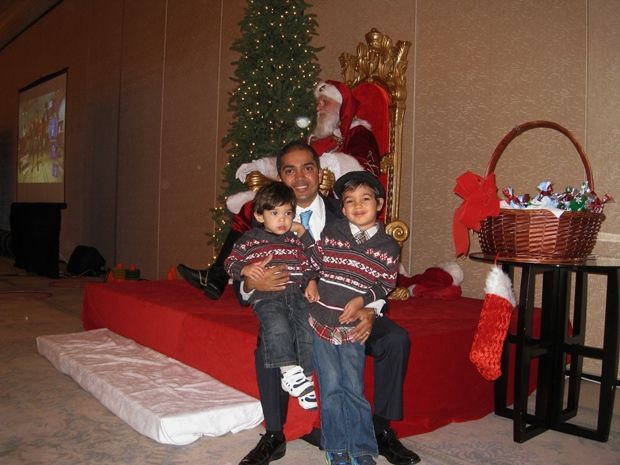 The sweet housekeeping team loving on our boys.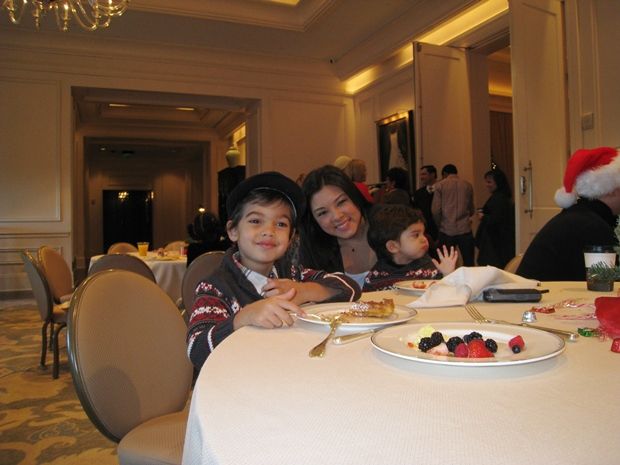 Made to order belgium waffles - I want to be 5 years old again!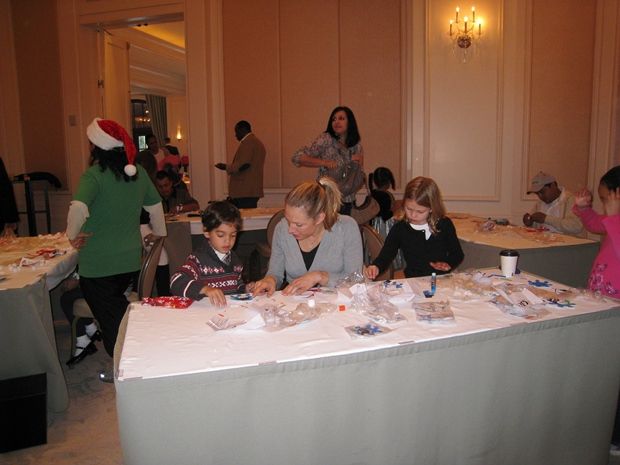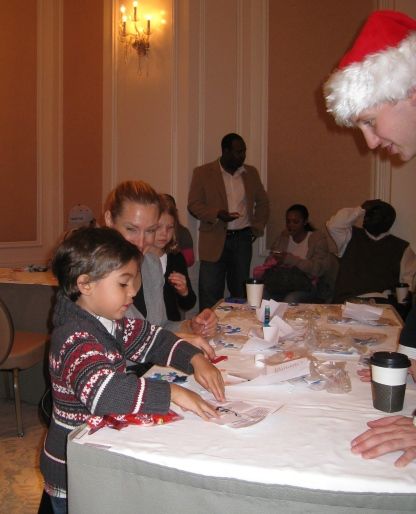 And the parties just keep coming here, with the Tiffany's Christmas Party.
The cool table!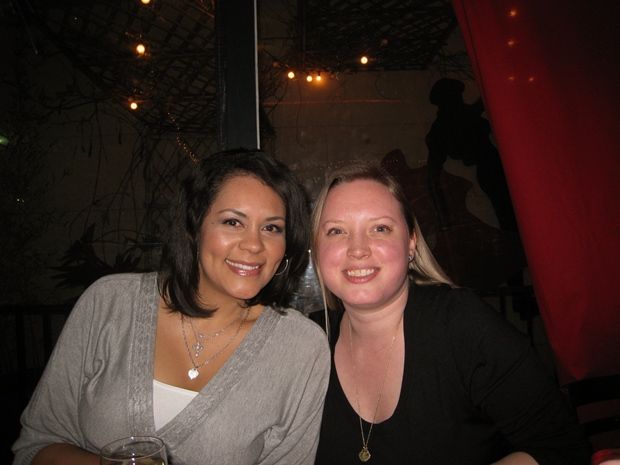 You know it's the holiday if Debbie is drinking a chocolate martini!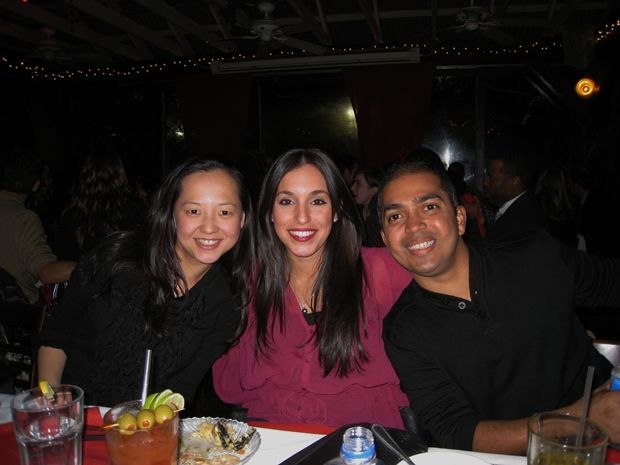 Firoze and his "cousins."
And last, but not least...
With all the presents and parties, it's easy to get so wrapped up in the holiday season and to forget about the reason we celebrate. Every year, I love to set up the manger (or "ranger" as Devon calls it, along with "Ranger Mary" and "Baby Ranger.") I'm trying my best to let the boys know the miracle of Christmas and Jesus's birth. I'm so thankful to God for all the blessings he has given us, but especially our wonderful family.