In part of my series called "Catching Up" (otherwise known as Motherhood), I am posting pics from Dean's month long birthday celebration during March. He was turning two, so we had to celebrate the start of the terrible twos! Am I right? ...silence... Ha, we're ready for it! Terrible twos, here we come! :)
The boys even got to wear matching outfits, which means it was a VERY special party!
We started with a party with our Atlanta family. That was Debbie, Bob, Josh, Gloria, Annie, Tae and Abigail. Sweetest friends that feel like family are the best! Too bad I didn't take pictures of our group. I guess we were too busy baby wrangling and boozing it up. ;) But, I did take pictures of what we ate. Shows what's really important, I guess.
Menu: Barefoot Contessa Garlic Chicken Meatballs (per Annie's request), Addictive Meatballs (per Annie's request, since I wasn't sure
exactly
which kind of meatballs she was craving), Beef Brisket, Macaroni and Cheese, Cornbread, Broccoli Salad, and Baked Beans. Very healthy and responsible choices! Why eat broccoli... (although very delicious)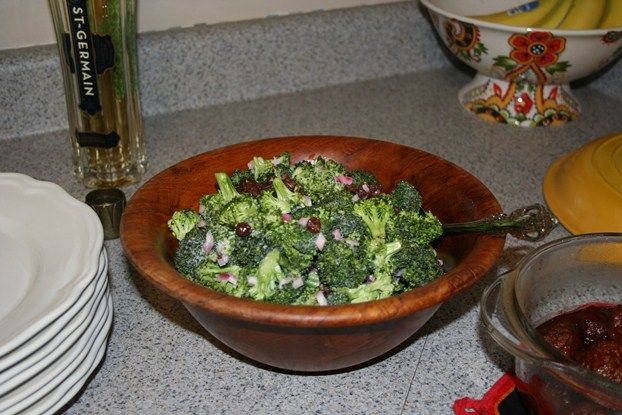 ...when you can eat this! (You can see I like to add a "sprinkle" of bacon to my baked beans. And yes, they were the bomb!)
And Debbie was a little
too
happy that I got schooled by Josh, in the fine art of proper etiquette and decorum in table setting. Who says that fork must always be on the left?!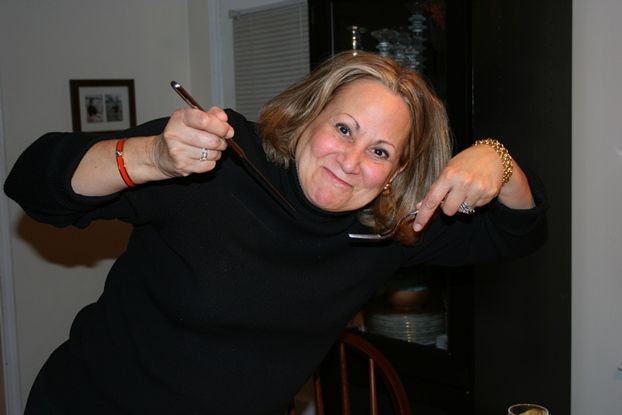 Our best little party guest was Abigail. Ahhh, the boys had to fight for her attention...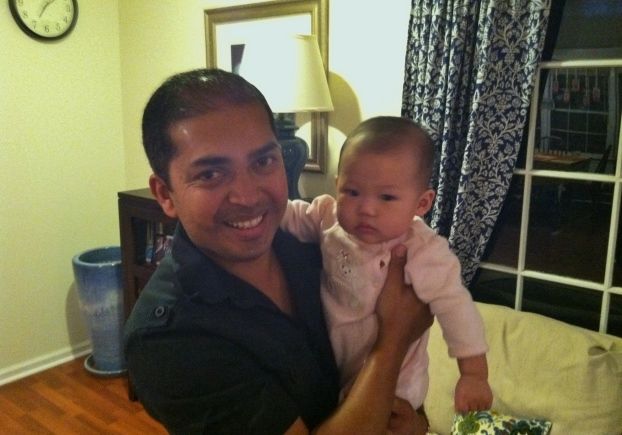 Since Dean is so particular in his refined tastes and high-brow ways, the theme of his bash was Tic-Tacs. And no, don't be ridiculous, NOT the mint kind! Hello, everyone with kids know that the orange or cherry tic-tacs are the only suitable bribery for shopping trips to Target.
Tic-tac inspired flowers. I'm sure somewhere, Ina Garten's friend Michael (the florist) is having a very bad rash. I loved them!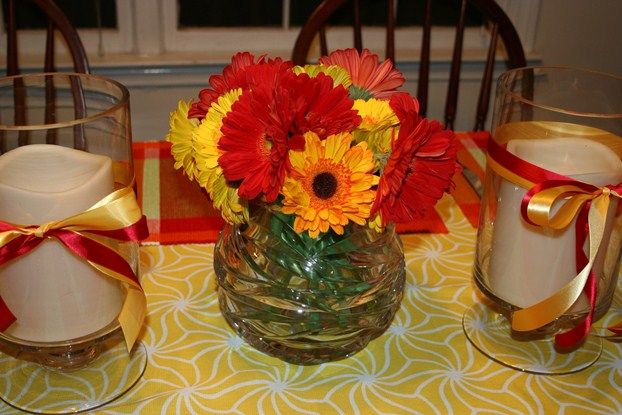 Since we like to keep the parties flowing, our next extravaganza was a family party with almost all of our peeps present (except G, Judah and Quinn). We were so happy that Grandpa and Mimi, Courtney and Via came to visit us for the weekend and Rebecca and Will came over to join the family fun...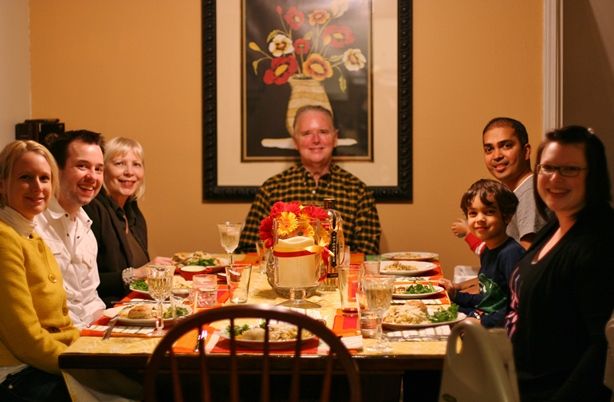 Grandpa just loves on these boys and they both love when he is here!
For Grandpa's Christmas present, we decided to take him for a special trip to the Aquarium with his two favorite boys that live in Atlanta (because he has his OTHER two favorite boys that live in Charleston, so don't get it confused!)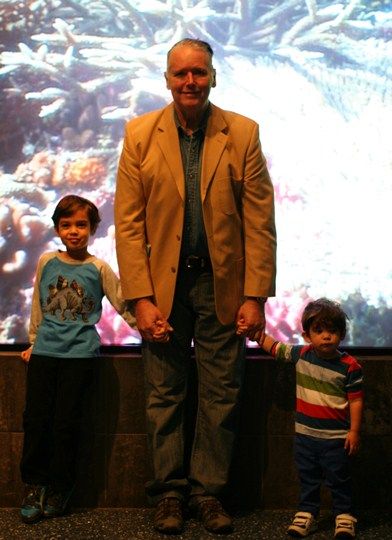 And we had two little boys that were glued to the windows...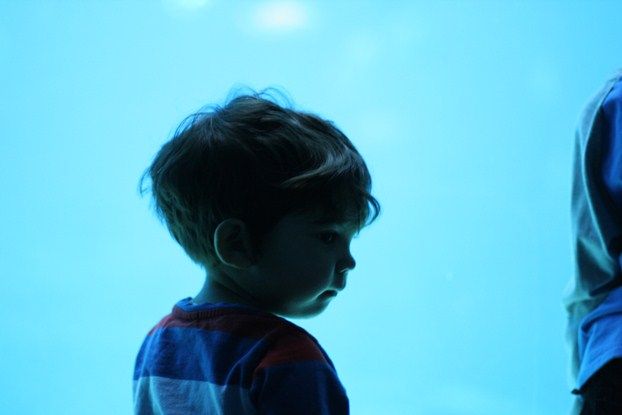 Because there was just too much cool stuff to see...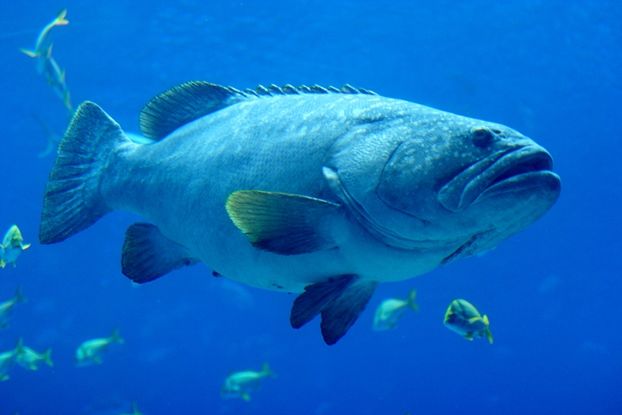 Like this scary grouper. Nightmares...
Jellyfish ballet...
and Finding Nemo...
And Dean loved getting Grandpa snuggles during lunch...
And of course there were presents for Dean. Baby milestone alert: When baby can open their own presents, you know they are turning 2!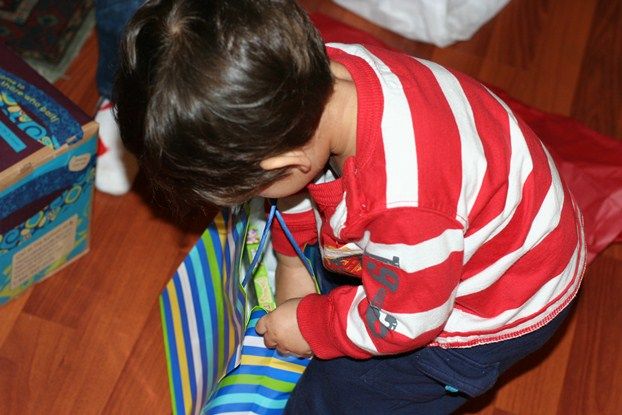 Yay for musical stuffed animals!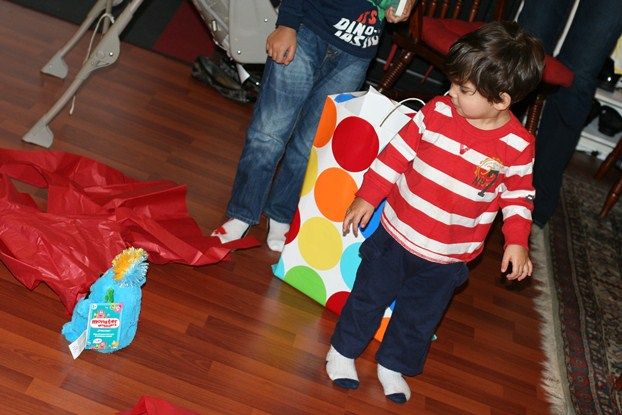 We just HAD to wear the party hats for the birthday boy...
And Dean loved his chocolate cupcake! How come he can say "chocolate" perfectly, but he can't say much else???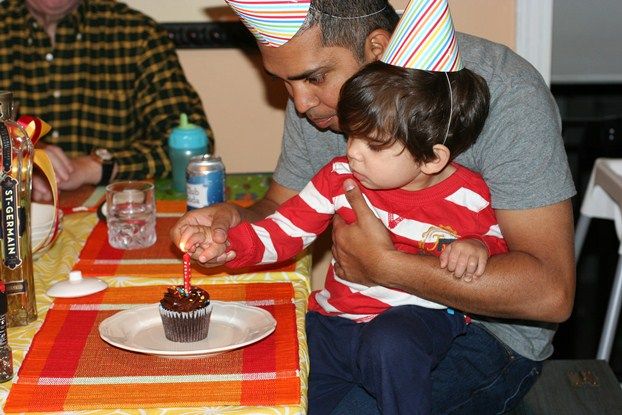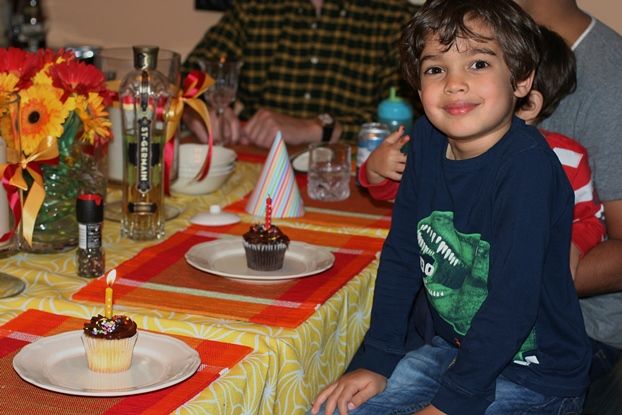 "This is SO good I just want to dive right in!" No seriously guys, I'm really gonna dive right in...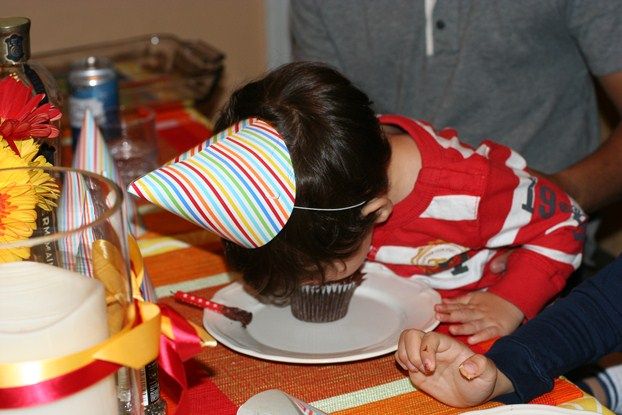 Chocolate Face... Priceless!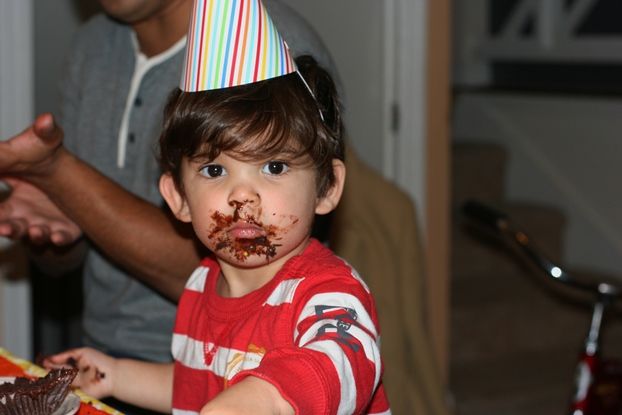 Our best, best surprise of the weekend was that Courtney and Viviana were able to come. We just couldn't wait to see these cute chubby cheeks...
And gorgeous eyes...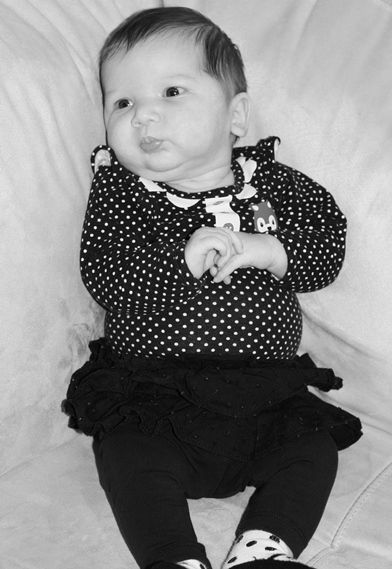 Viviana, just give me one cute baby yawn, kay?
Seriously, does this girl have the custest outfits, or what?! Cuteness...
Via, who's gonna buy you lots of cute dresses, Tiffany jewelry, Barbies and American Girl dolls? ...whispering...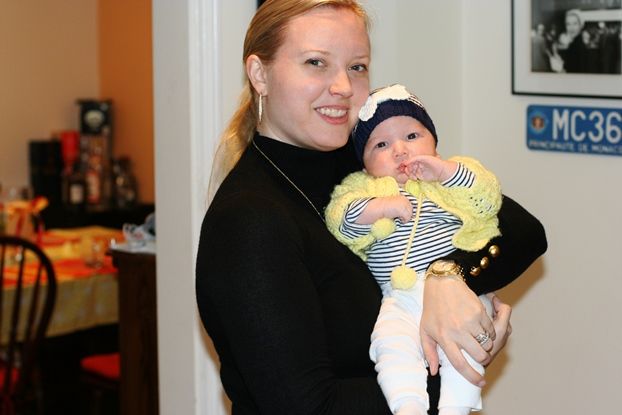 You got THAT right!