Sometimes you get such a great night's sleep that you have fantastic dreams. You know it's been a good night when you wake up with pillow creases on your face and hair that looks just like Jack Nicholson in "The Shining."
Heeeeeeeeeerrrrrrrreeeee's Dean!
My dreams lately are all about a vacation. Every day I imagine us in some beautiful, far away place. Tops on my list right now is Capri... oh Giada, why did you have to tempt me? If you see a rerun of "Giada in Paradise" on FoodNetwork, I dare you to watch it and not be depressed that you can't be in Capri RIGHT NOW.
Luckily, the cure for vacation obsession is to plan something to look forward to and right now I'm soooooo excited and happy to have something to dream about...
Royal Caribbean, here we come!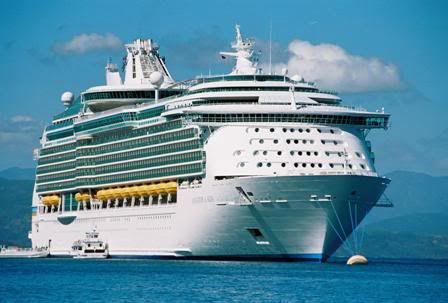 My dreams are about pina coladas on the deck, seeing bright blue brilliant water, feeling the ocean breeze, seeing all three of my boys getting tanned in the sun, and getting away from the pressures of everyday life. A real vacation!
I can't wait for a little bit of this...
May 2010 - Ft. Lauderdale
And a little bit of that...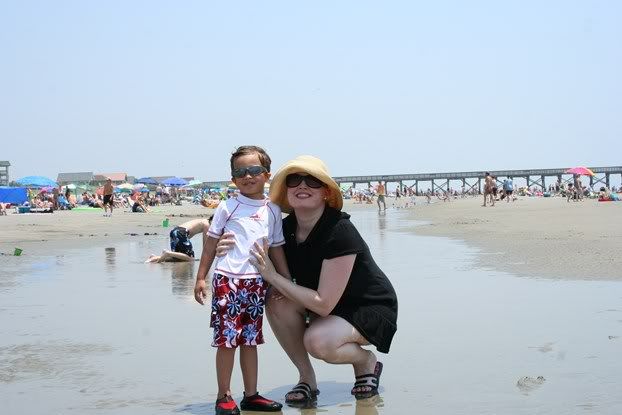 July 2010 - Charleston

And mainly *time* to spend with my family, my three favorite people...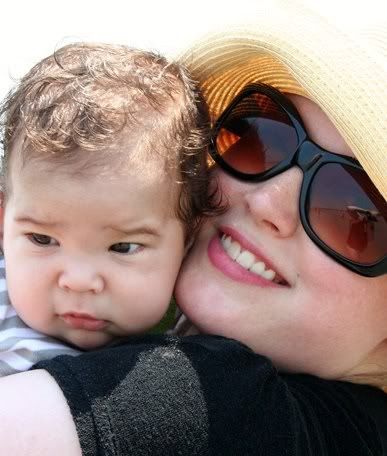 To give baby kisses under the bright Caribbean sunshine and to say "cheers" with fruity drinks with umbrellas!