My Christmas mantra this year is "let's do this!" I'm not waiting til the last minute on anything. I'm organized, I'm ready, and I'm going to make the most of my November so I can really relax (as much as possible, working crazy retail hours) and enjoy December. As usual, I want to create family traditions for the boys. Devon is old enough that he remembers EVERYTHING and looks forward to each event. Each Christmas event that we do is so special and I love to see the look of joy and excitement in the boys eyes! The Santa at Phipps Plaza really is a magical childhood tradition. He is the REAL Santa Claus of course, traveling each day from the North Pole to visit hundreds of good little girls and boys. He is the kindest Santa and is so interested in talking to all of the children. Devon and Dean were pretty much in awe!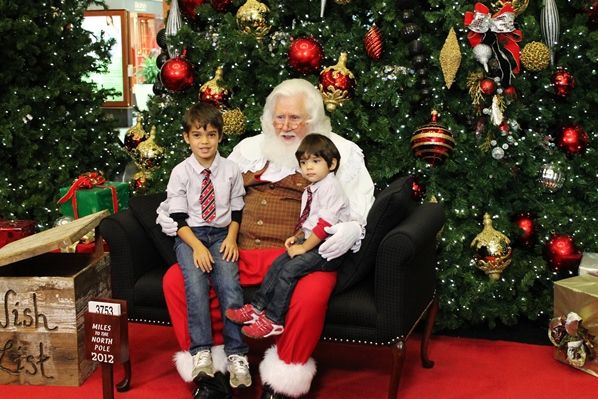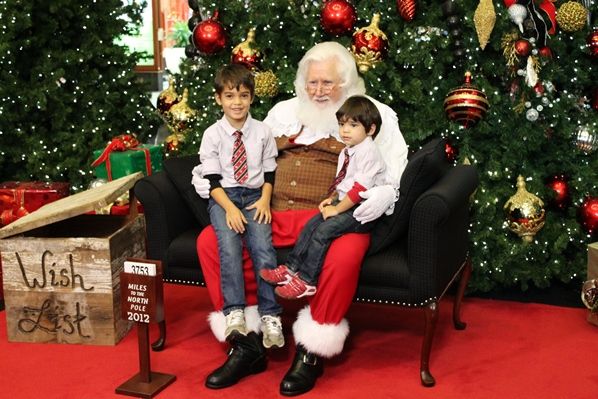 Devon worked very hard on his list this year...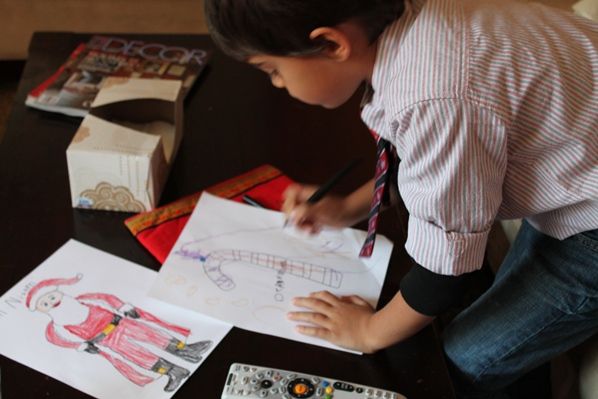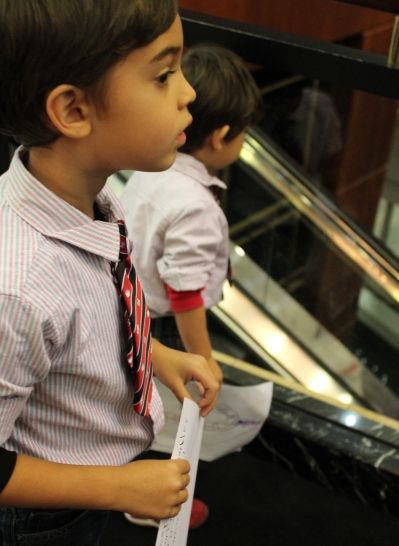 And he even wrote his wish list himself...
Dean has only one wish this year... a tuba! I think it was from a Curious George episode, but he has been obsessed with getting a tuba. Have you ever tried to find a child sized tuba??? Looks like Santa had better work his magic!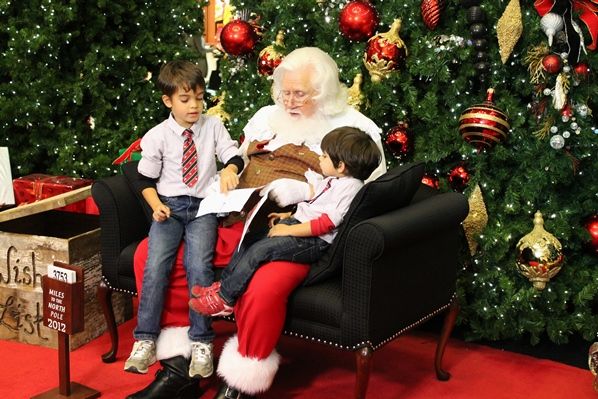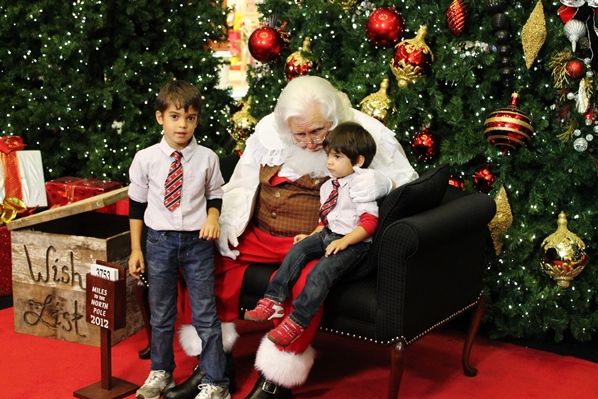 In front of the Tiffany Christmas tree...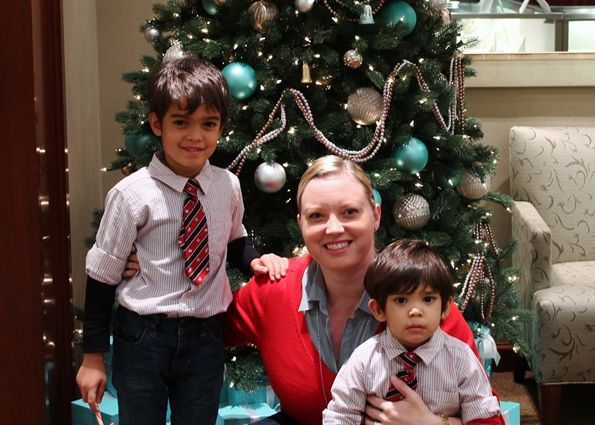 The we walked around Phipps to experience some Christmas wonder... This is an elegant tree that my Mom would love...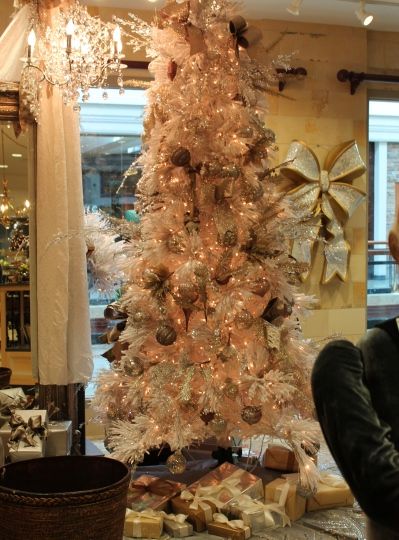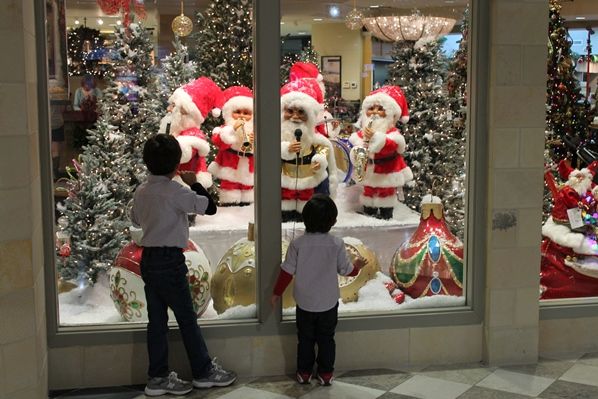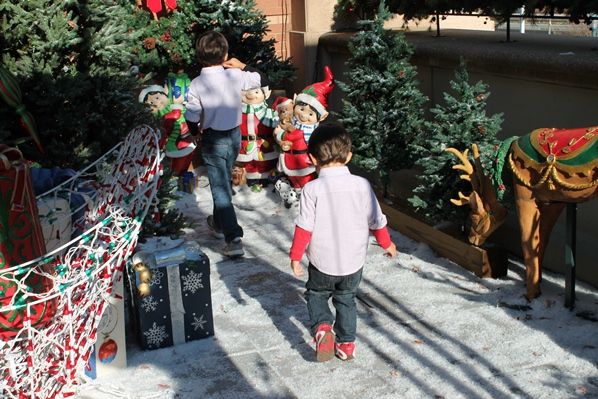 So happy with their candy canes from Santa...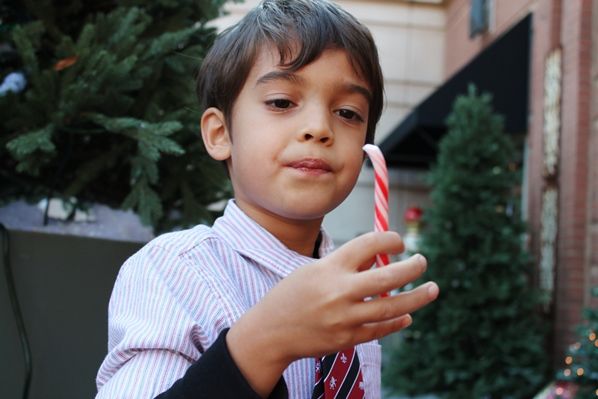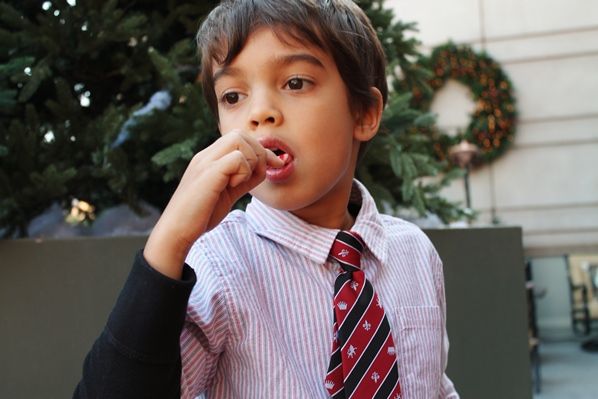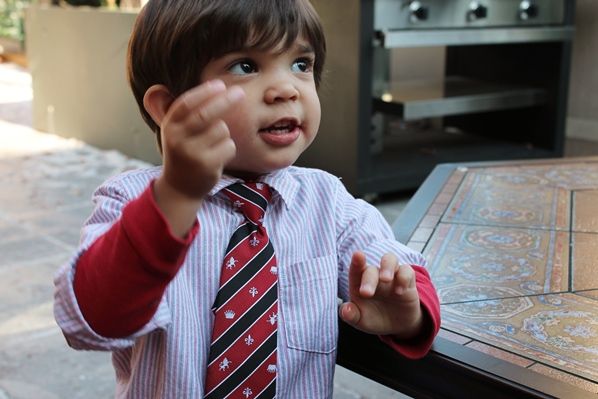 In my Christmas red...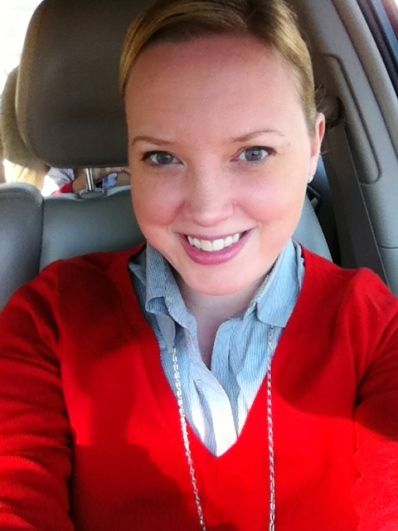 We always start putting up the Christmas tree the week of Thanksgiving. We want to enjoy all the Christmas decorations for as long as possible and it makes the house so beautiful. Here's how it all got started... With the boxes, brought in from our shed and some excited boys, waiting to begin...
With each ornament, the boys want to remember when we got it and is it theirs?!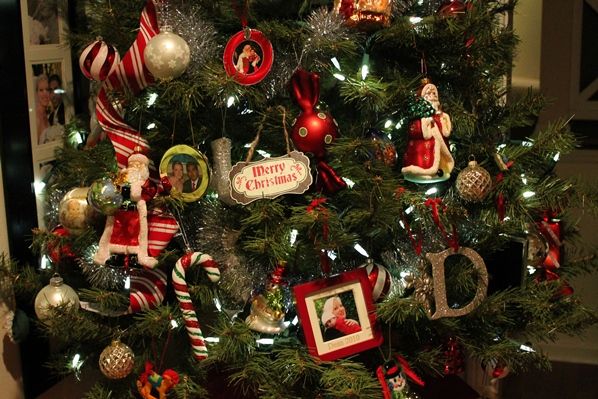 So happy with our cheery little tree!
Our beautiful nativity, the centerpiece of our Christmas decorations.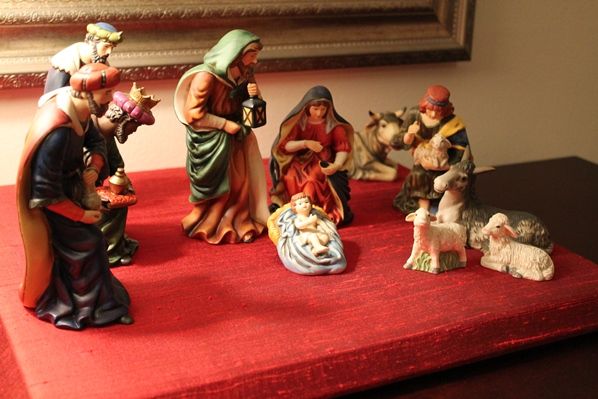 Playing with the baby safe nativity. We wouldn't want baby Jesus to get broken!
My Russian nesting dolls. With sweet little Christmas fairytale scenes handpainted on each one.
Our Christmas book basket is finally full. I have been collecting books for the past six years, so I could read a different Christmas book for the entire month of December. The boys love reading them and looking at the pictures on their own too, so we put away the dinosaur books and keep these out.
Our downstairs has the new addition of a little Christmas village that glows.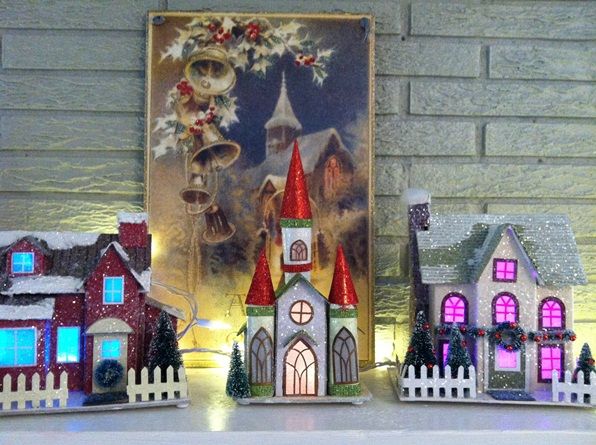 For a special Christmas treat, the boys and I made "reindeer munch" together. Mmmm...
And of course, we had to continue the tradition of making a gingerbread house. But this year, we made a little gingerbread village.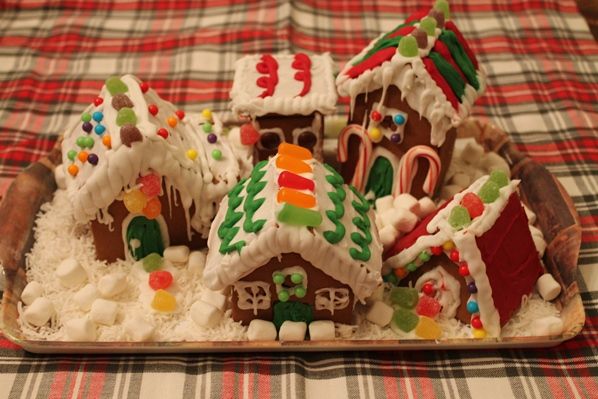 And one of my favorite things to do is to change our my dining table decor to match the season. It is the first thing we see when we walk into the house and the boys even get excited to see the "new table." So, up went the Christmas tablecloth and candles.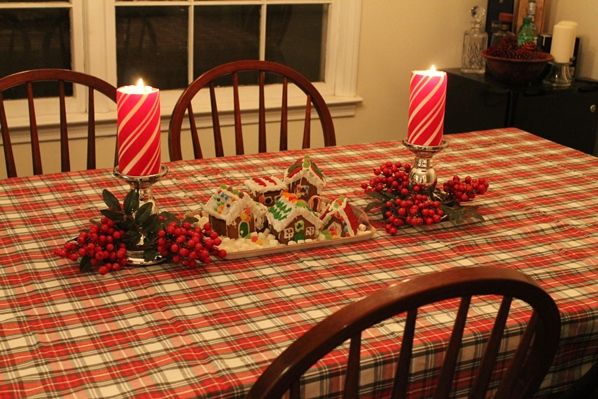 With all the Christmas decor up, Firoze and I even had an all-day marathon Christmas shopping day and for the first time EVER, I can say "I'm done!" before November is even over! All this shopping deserves a reward...
This was my favorite picture from the last two weeks. Firoze and I took Deanie with us for a little Farm Burger delight! Sometimes you have to grab your chance for a break, with the best burger and fries in town. It feels good to relax...
And now, I'm off to start enjoying December! And if all this Christmas craziness starts to stress you out, remember, you can always turn your house into a 5-star resort and have a little pampering...