Most people count down their week... "I have a case of the Mondays," "Only two more days until the weekend," "TGIF!" Those are other people. People like me that work retail and people like Firoze that work in hospitality are lucky to get two days off. When Firoze and I have not one, not two, but three days together... it's like seeing Hailey's comet in the night sky. I've thought about this a lot, since I'm always envious of those families that get to spend every weekend together and eat dinner at the same time each night... maybe it wouldn't be as special if it were every week. When we have days off together, we always think of it like a vacation and something to be treasured. With three days together and one day just me and the boys, it was 4 days of
happy
. Day 1: While Devon was at school, I made a lunch date at Ikea with my little sprite.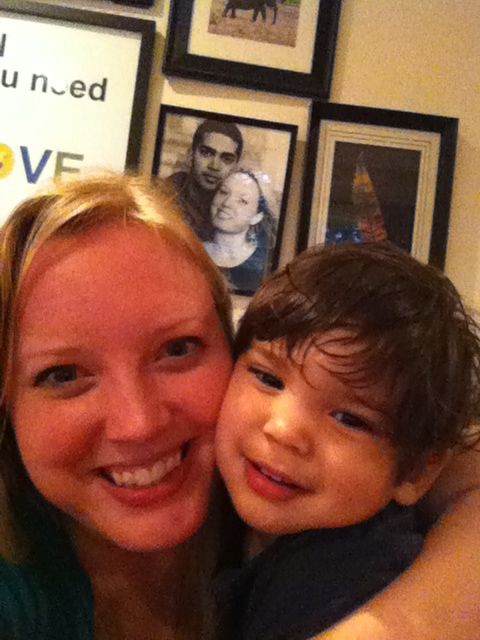 I wish this was my dining room. Should I paint my table white? ...seriously considering it...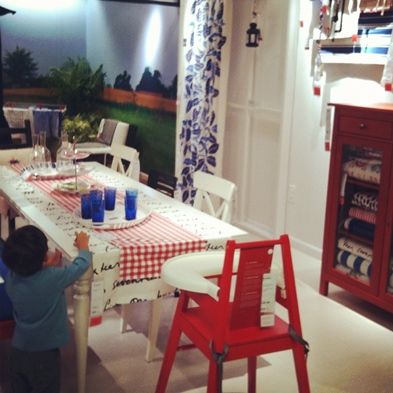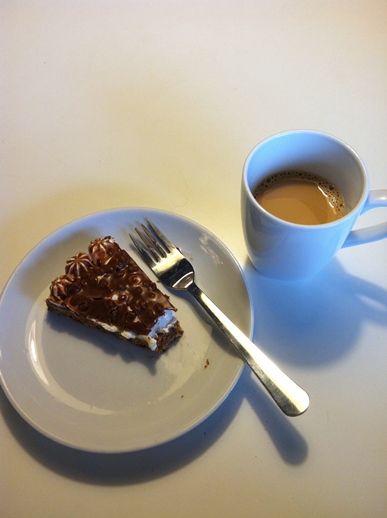 After school, picked up the Devon and off we went. When I glanced in my mirror, I saw these two - just looking at each other and smiling. It made my heart happy.
An evening trip to Piedmont Park, while Firoze played soccer.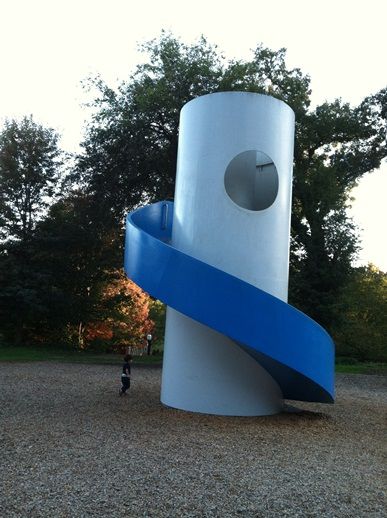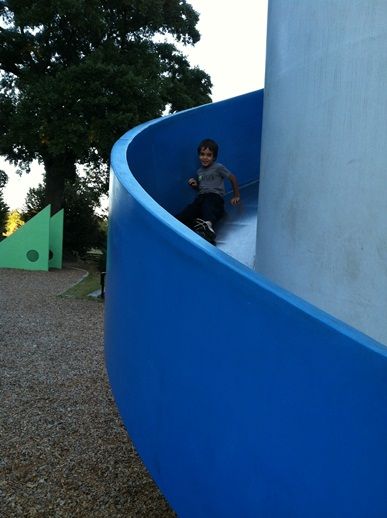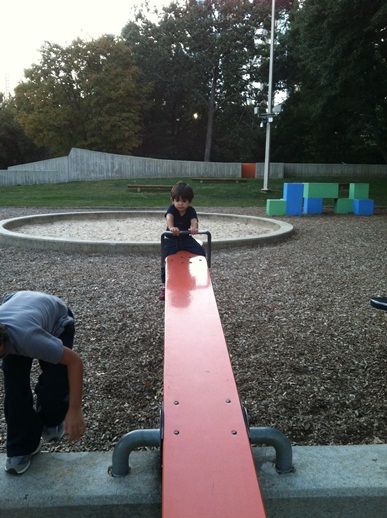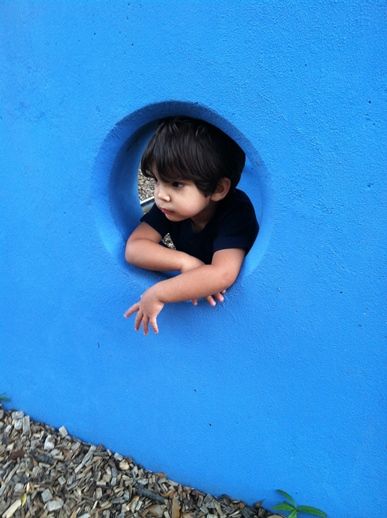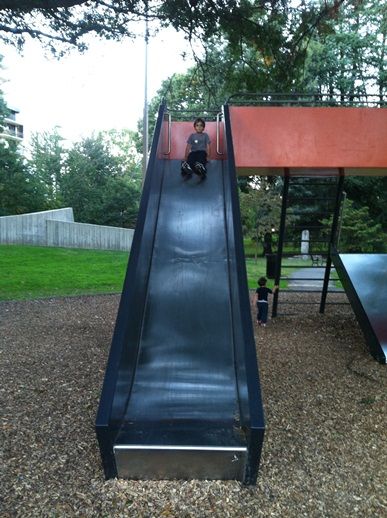 And while we played, Firoze got high fives from Woody Harrelson on the field. Yes, the actor. Didn't cha know... Atlanta's the new Hollywood.
Day 2: Breakfast is perfection.
And Dean manages to have the twinkly eyes and gorgeous mane of hair like a mini Justin Bieber. And he knows how to work the camera...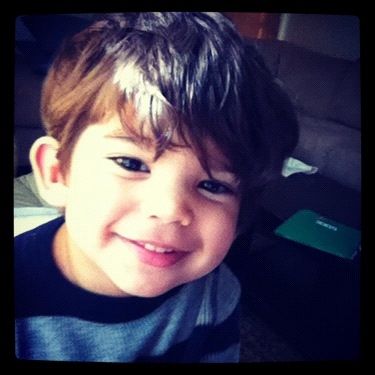 We took the boys to PlayTown Suwanee...the biggest playground in the Atlanta area. It was a drive, but it was worth it. Dude, this place is sweeeeeeeeet! (Do people say "sweeeeeeet" like surfers anymore?)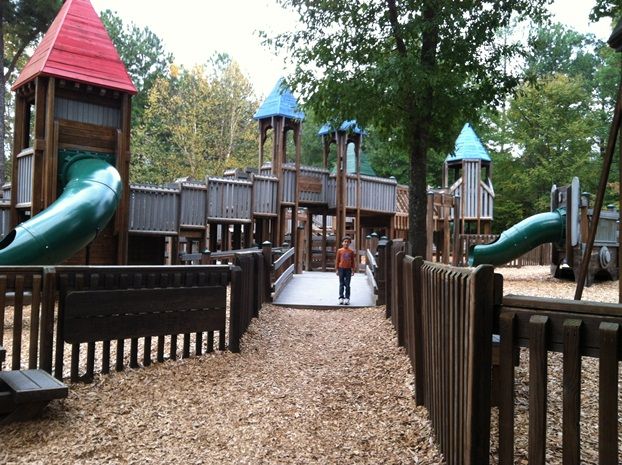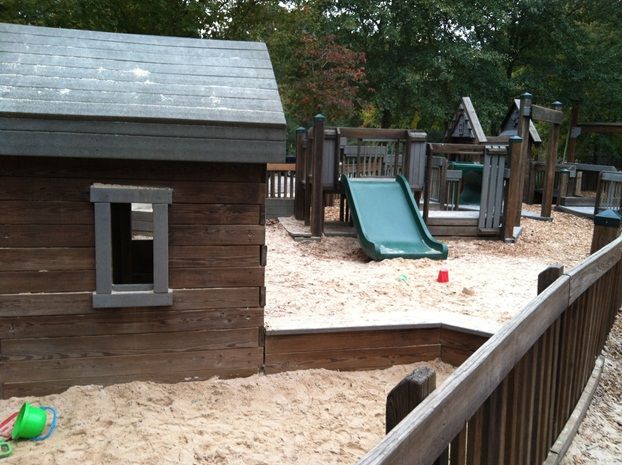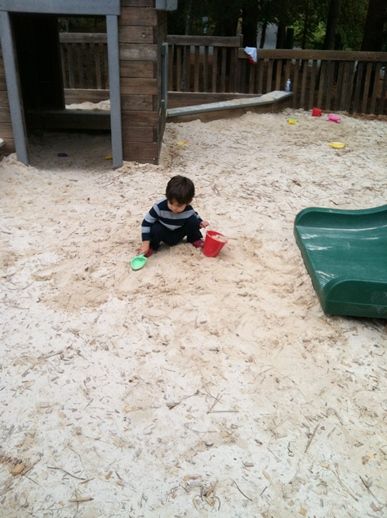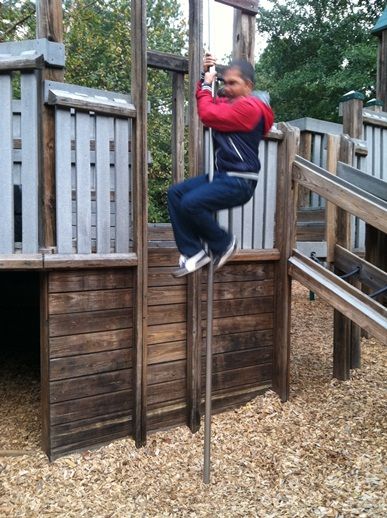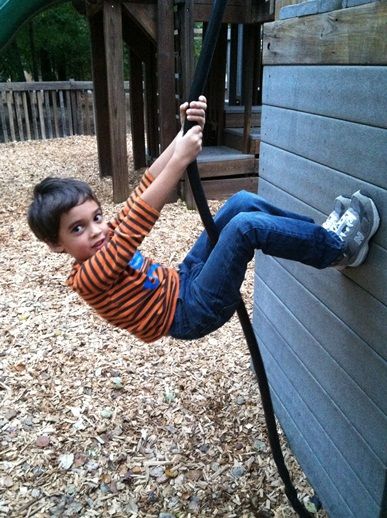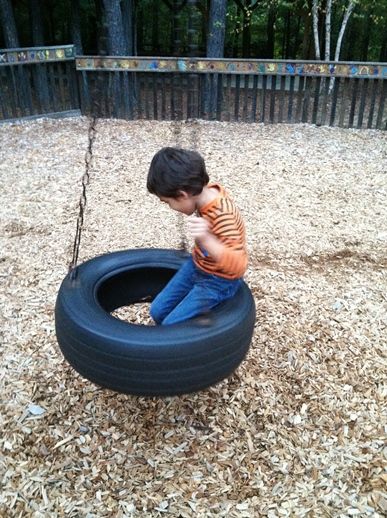 Day 3: (No kids allowed) Just kidding... but, for reals... a date day. Just me and my guy. Lunch at Ye-Bo. Yay! Boo! Ok, you don't say it like that, but it was delish. I'm still thinking about that popcorn appetizer. I want piri-piri salt on everything! Here's my boo...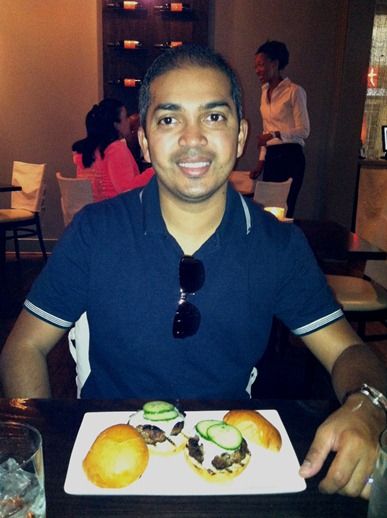 Drive to the mountains. It's my idea of a day at the spa for my mind. Seeing fall leaves, smelling the leaves, feeling the chill, sipping the cider, tasting the donuts... it was freakin' fall-tastic!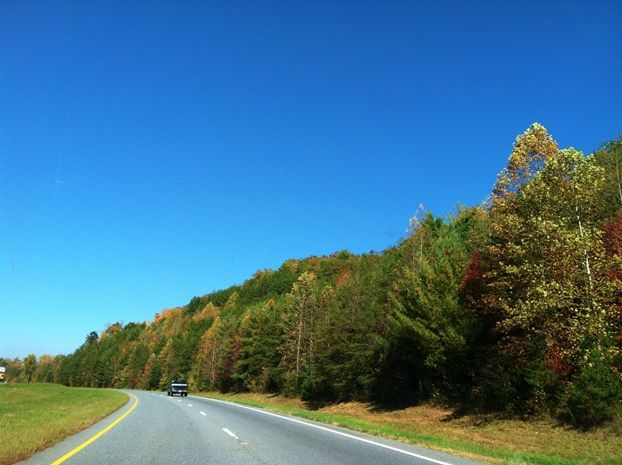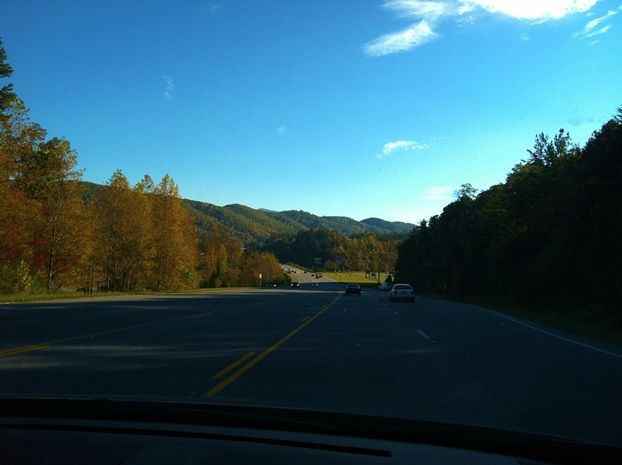 Mercier Apple Orchard... I *heart* you!
Fried Pies... why did I buy so few of you? You were the best thing since sliced bread! I need more! Why are you 2 hours away from me???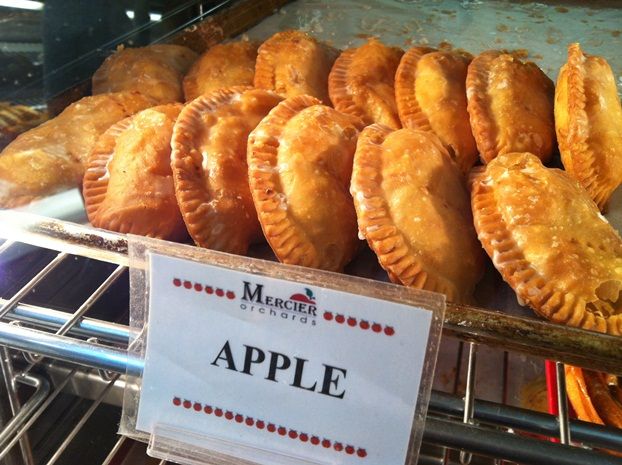 2 bags of apples (Wynsap and Cameos to be exact), apple cider, donuts and three fried pies... now that's a cart full of the balanced fall diet!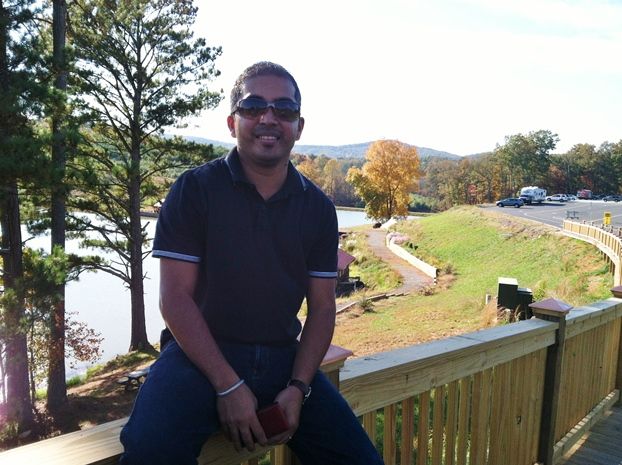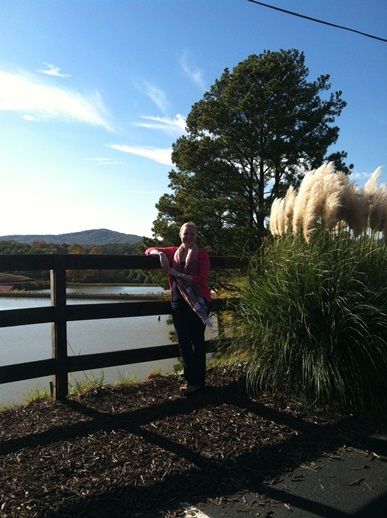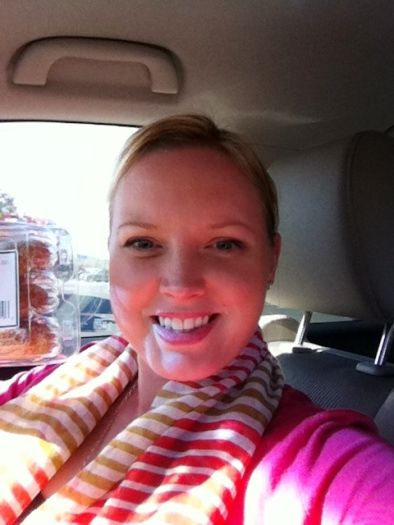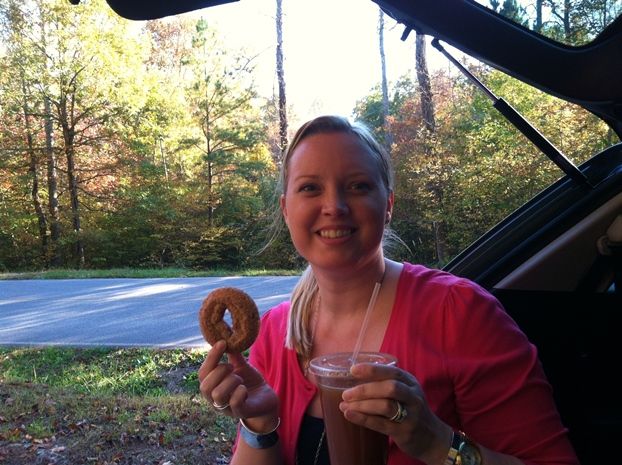 Downtown Blue Ridge. Is this a real town, or am I on the lot of some picture perfect Hollywood set? I would have to think happy people live here.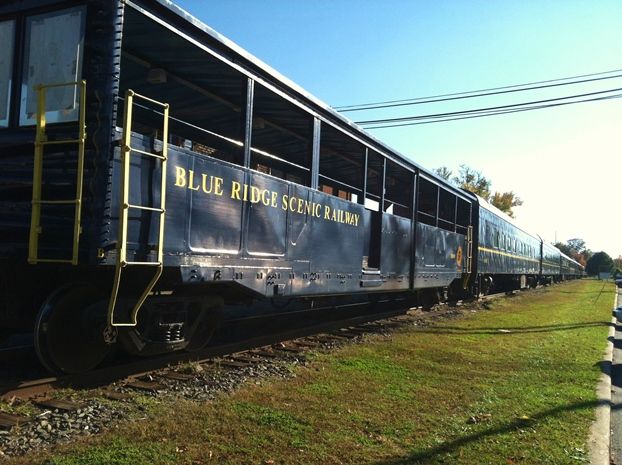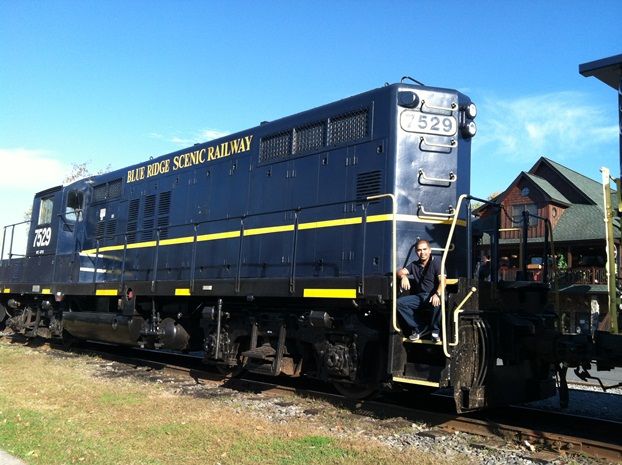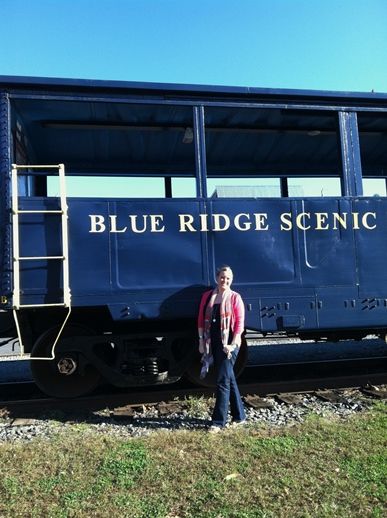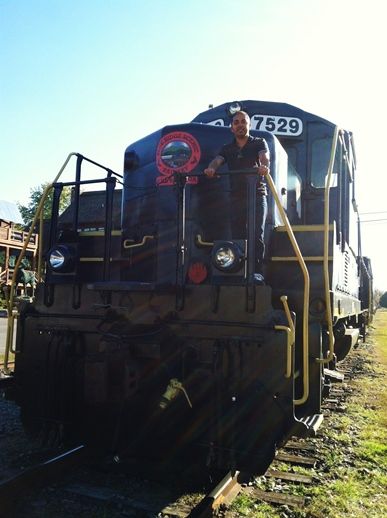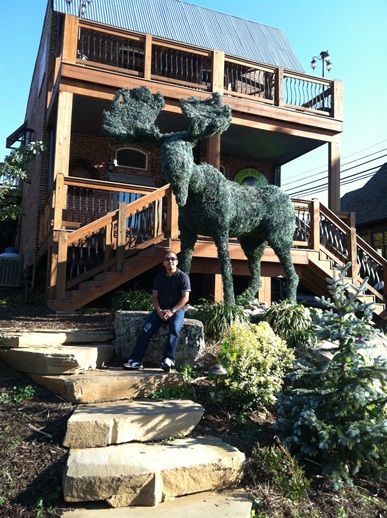 I knew my sisters and I had a calling. I'm taking this as "a sign." God, do you want me to start making fudge for a living? Ok!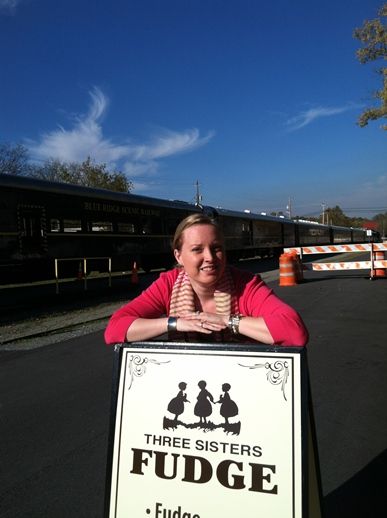 Now... here's where it gets "special." :) I love leaves. Love looking at them, love taking photos of them and especially love rolling around in them like a 2 year old. Happy times. Don't judge.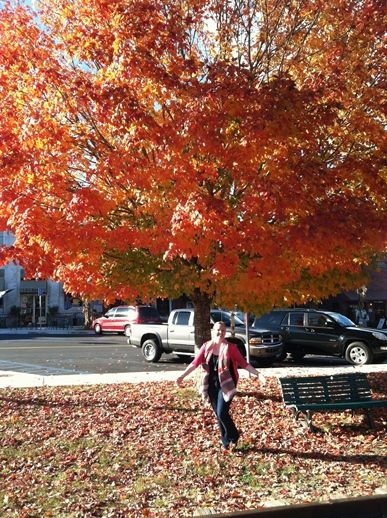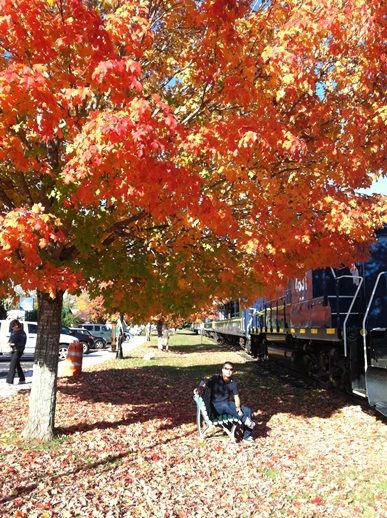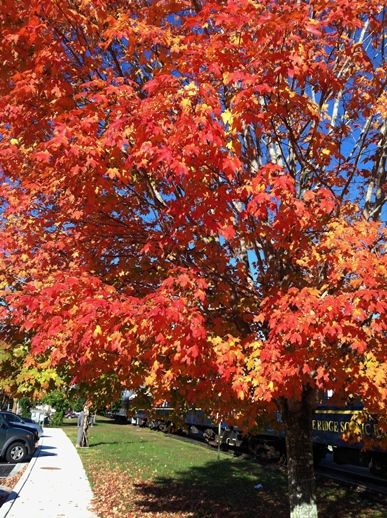 This was every walk home from elementary school 1982. Leaves on sidewalk, check. Smell of leaves in the air, check. White picket fence and perfect little mailbox. Yep!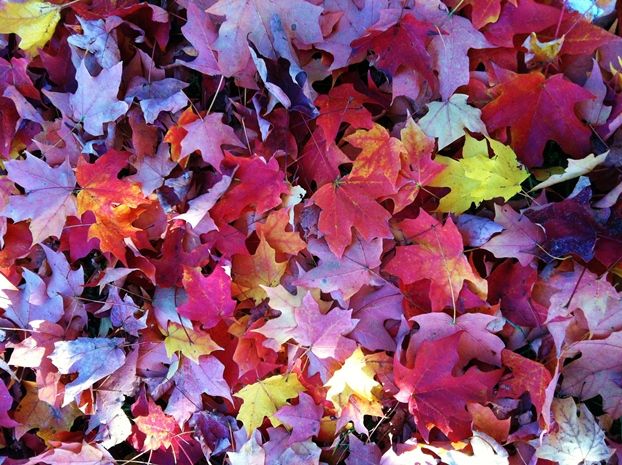 If leaves were diamonds, this would be the rare canary 100 carat asher cut beauty!
And if leaves were diamonds, this person would be a gazillionaire... (Oh, how I wish I could go in the middle of the night, commit tree burglary, and plant this beauty in front of my picture window.)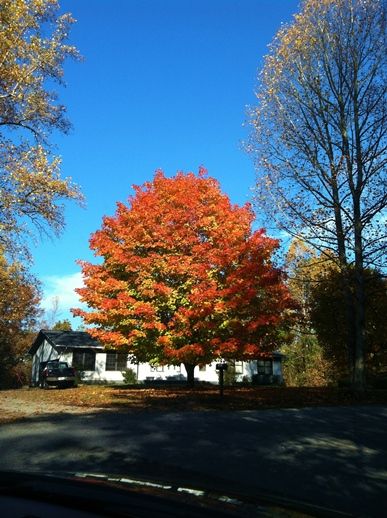 Dinner. Being the hipsters that we are, we had to go to Atlanta's hottest new restaurant,
The Optimist
.
Words don't do this place justice. Go! Seriously delicious, seriously yummy, seriously good seafood. Best fish chowdah evah! If you are not from Boston... best fish chowder ever!!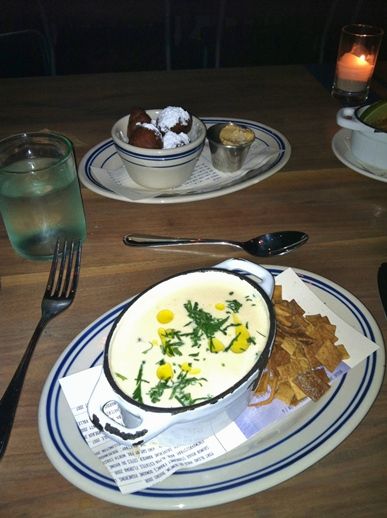 Day 4: Afternoon at the pumpkin patch. God's Pumpkin Patch that is...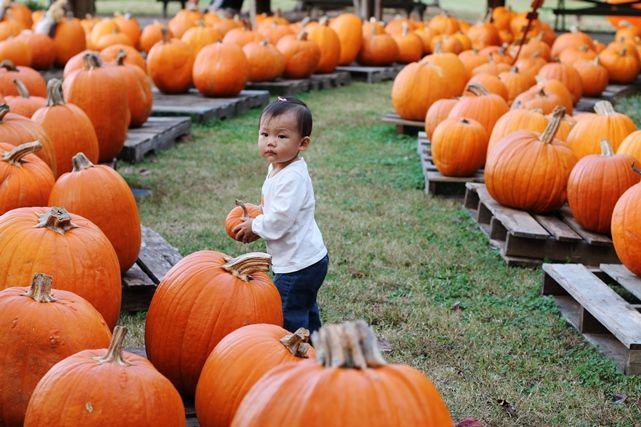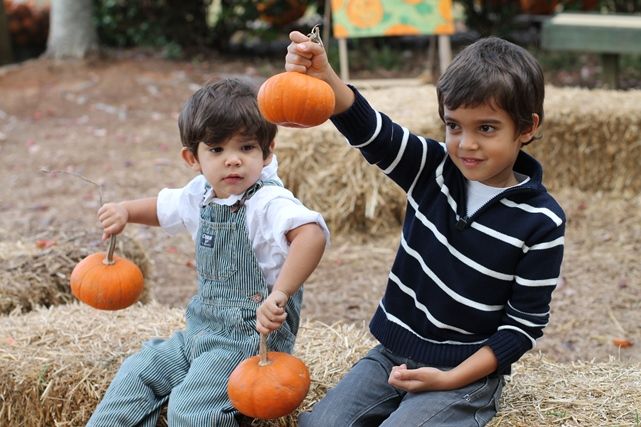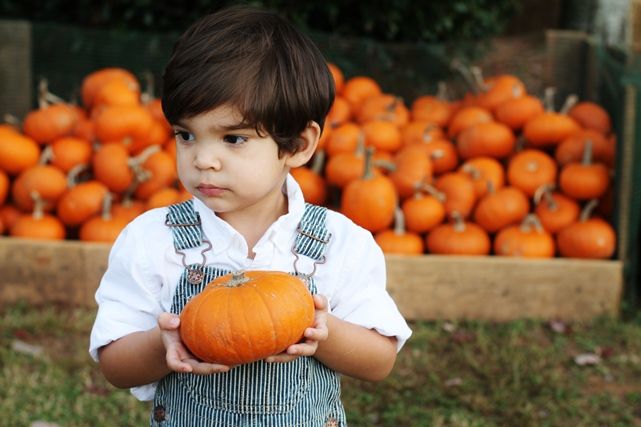 This is the cutest girl EVER. I just love her. So sweet, so beautiful...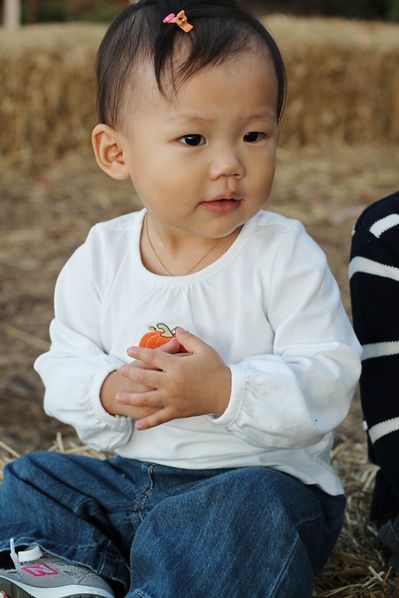 But this little lady plays the field... First Devon...
And then Dean...
Could these three be any cuter?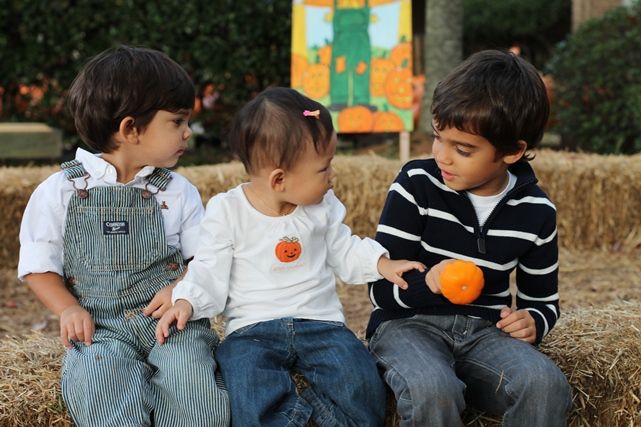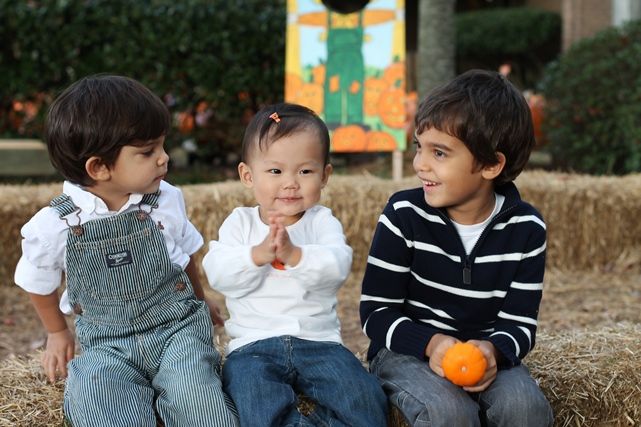 My heart is melting...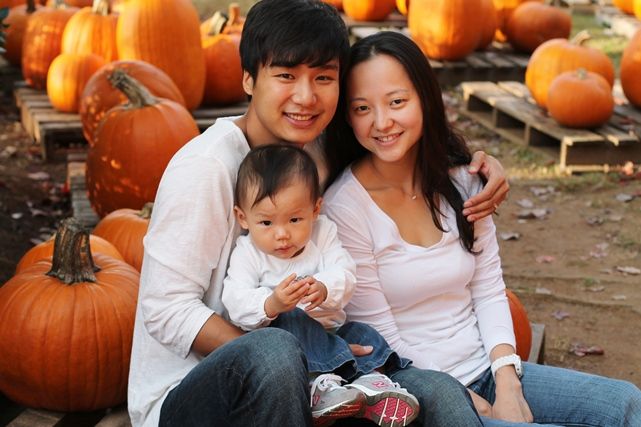 We loved hanging out with our sweet friends Annie, Tae and Abigail and stuffing ourselves with hibachi. It was a very, very good day!
We packed these 4 days with all the happy we could possibly fit!